5 amazing mail-order mixed drinks
It's time to ditch those buckets of pre-mixed margaritas and daiquiris. There's a new trend in ready-to-drink cocktails and it has nothing to do with shaking up a plastic jug of sour mix.
Distilleries around the country are partnering with mixologists to create top-shelf bottled mixed drinks. Perfect for the unskilled bartender, these concoctions come ready to pour at home.
Of course, while the notion of bottled cocktails may seem innovative, it's actually nothing new.
"In the mid-19th century, bars would bottle up their cocktails and even offer them for sale," drinks historian David Wondrich told the Wall Street Journal. "If you were traveling you might go and get a bottle of cocktails, to have your morning dram while you were away."
So crack open a piece of history and kick back with one of these five delicious mail-order mixed drinks.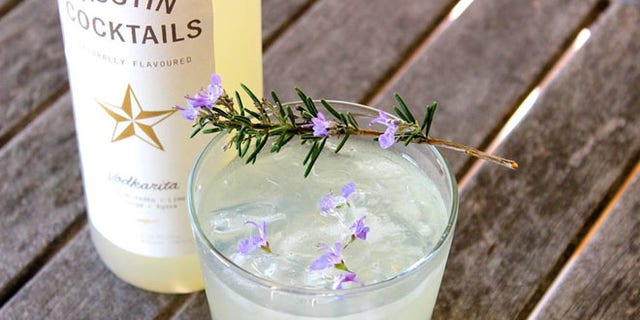 1. Austin Cocktails
Calories counters, rejoice. Austin Cocktails has cracked the code on crafting delicious cocktails that are all under 100 calories. Procuring the finest ingredients, the company offers four unique cocktails that come in wine sized bottles – a Cucumber Vodka Mojito (vodka, cucumber, fresh mint, natural lime and organic agave nectar), Vodkarita (vodka, natural lime, natural orange and organic agave nectar), Tea Twister (vodka, real tea, natural lemon and organic agave nectar), and Paradise Found(vodka, lime, stone and citrus fruits, basil and coconut water). Just shake, pour over ice and sip away. $15.99 for 750ml from The Jug Shop.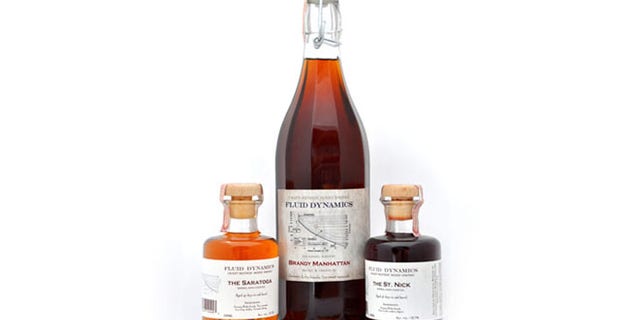 2. Fluid Dynamics
Here's an idea to make a seasoned whiskey drinker drool, barrel-aged cocktails. Fluid Dynamics, the latest brainchild of Craft Distillers, whose portfolio also includes Germain-Robin brandies, Low Gap whiskeys and Vya vermouths, is blending cocktails and aging them in oak barrels before bottling them. The four bottled cocktails that Craft Distillers sells under its Fluid Dynamics label are the Brandy Manhattan, The St. Nick, The Saratoga and The 1850. Each one features whiskeys, vermouths and brandies from Craft Distillers. The one downside, you'll have to add a dash of bitters to the cocktails, as the pre-made drinks leave out bitters, which go sour over time. $20 each for 200ml from Caddell & Williams.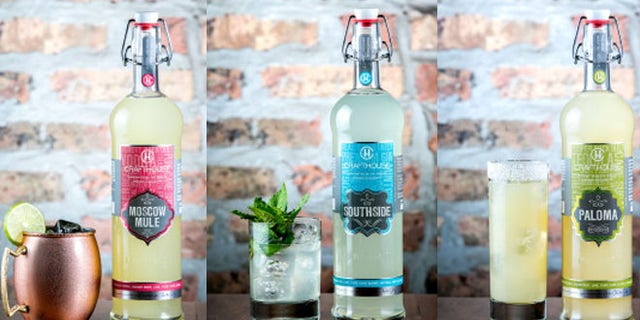 3. Crafthouse Cocktails
Crafthouse Cocktails are the creation of the Chicago-based mixologist Charles Joly. The label's three classic drinks are crafted with micro-distilled base liquors and natural ingredients. They include The Moscow Mule (small-batch vodka, ginger beer, lime juice and cane sugar), The Southside (small-batch winter wheat gin, mint, lime juice and cane sugar) and The Paloma (blanco tequila, hand-crafted grapefruit soda, lime juice and cane sugar). $19.99 each for 750ml from West Lakeview Liquors and Binny's.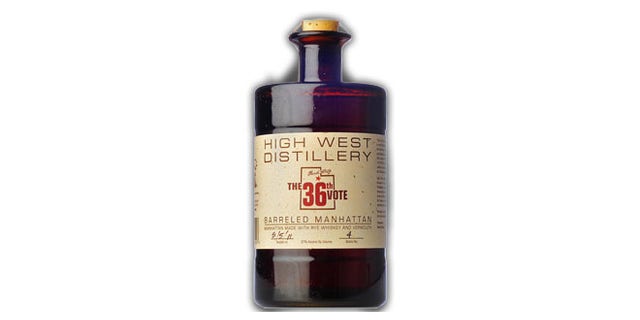 4. High West
Park City, Utah's High West Distillery produces some saloon-worthy barrel aged cocktails that are like a trip back in time. The restaurant and distillery serves up two bottled cocktails, the Barreled Boulevardier, featuring the company's award-winning bourbon mixed with Gran Classico Bitter liqueur, and a classic rye Manhattan, called the 36th Vote—a nod to Utah's role in passing the amendment to end Prohibition. $50 each for 750ml from High West.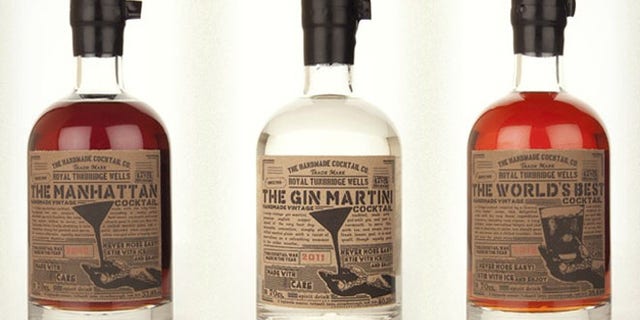 5. The Handmade Cocktail Company
Why fork out the dough to stock a home bar when you could order in from the Handmade Cocktail Company? Perfect for the lazy bartender, the drink label offers a selection of perfectly blended vintage cocktails, ready to pour over ice. The current selection includes: The Manhattan Cocktail, The World's Best Cocktail, The Gin Martini Cocktail, The Old Fashioned Cocktail, The Martinez Cocktail, The Negroni Cocktail, The Rob Roy Cocktail, The Hanky Panky and The Boulevardier. Prices and volume vary, available at Master of Malt.