Taco Bell gives year of free food to Oregon man who survived on sauce packets while vehicle was trapped in snow
An Oregon man said he survived five days in his snow-trapped vehicle by eating packets of Taco Bell's fire sauce. Now, the fast food chain is thanking him with free food for a year and "all the sauce packets that come with it."
Jeremy Taylor and his dog, Ally, were found alive Friday near Wake Butte, Ore., five days after he was last seen getting gas in Sunriver. Taylor, who enjoys off-roading, told investigators his vehicle got stuck in "deep snow," and after a failed attempt to walk to safety, they were forced to stay put and survive with little supplies.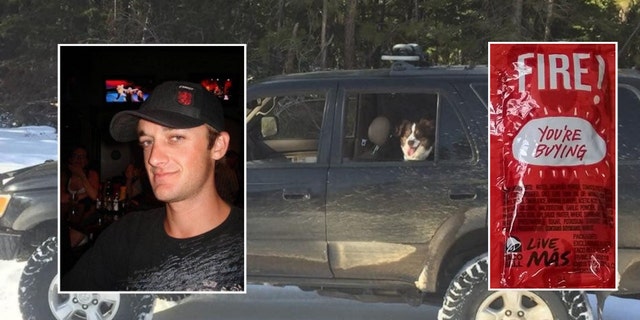 Taylor said he curbed his hunger by eating three packets of Taco Bell hot sauce and stayed warm by "periodically starting his vehicle." A snowmobiler located the duo, whom police described to be in good condition but hungry, on Friday and took them to safety.
TACO BELL TESTING THE 'TRIPLELUPA,' WHICH IS ESSENTIALLY THREE CHALUPAS CONNECTED END-TO-END
Taco Bell was so impressed with Taylor's viral survival story that the company announced it will be thanking the 36-year-old in a special way.
"We're very glad Jeremy and Ally are okay. We know our sauce packets are amazing, but this takes it to a whole new level," the fast-food company said in a statement to Oregon Live. "We're in touch with Jeremy and have sent him a well-deserved care package, a year's supply of Taco Bell, and of course, all the sauce packets that come with it."
Taylor confirmed in a Facebook post on Friday that he survived on the sauce packets, saying "Taco Bell fire sauce saves lives!" He also thanked his family and friends for their support.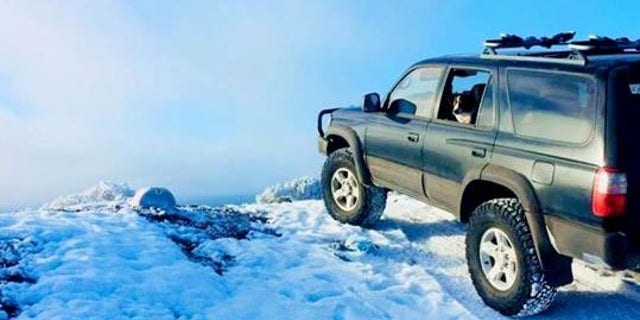 FOLLOW US ON FACEBOOK FOR MORE FOX LIFESTYLE NEWS
"Thank you everyone, I'm safe my Ally dog is safe. I really appreciate all the help. Got lucky, lets never do that again. I'll be in touch with everyone soon," he wrote.