Starbucks lets you know exactly what's in your drink...sort of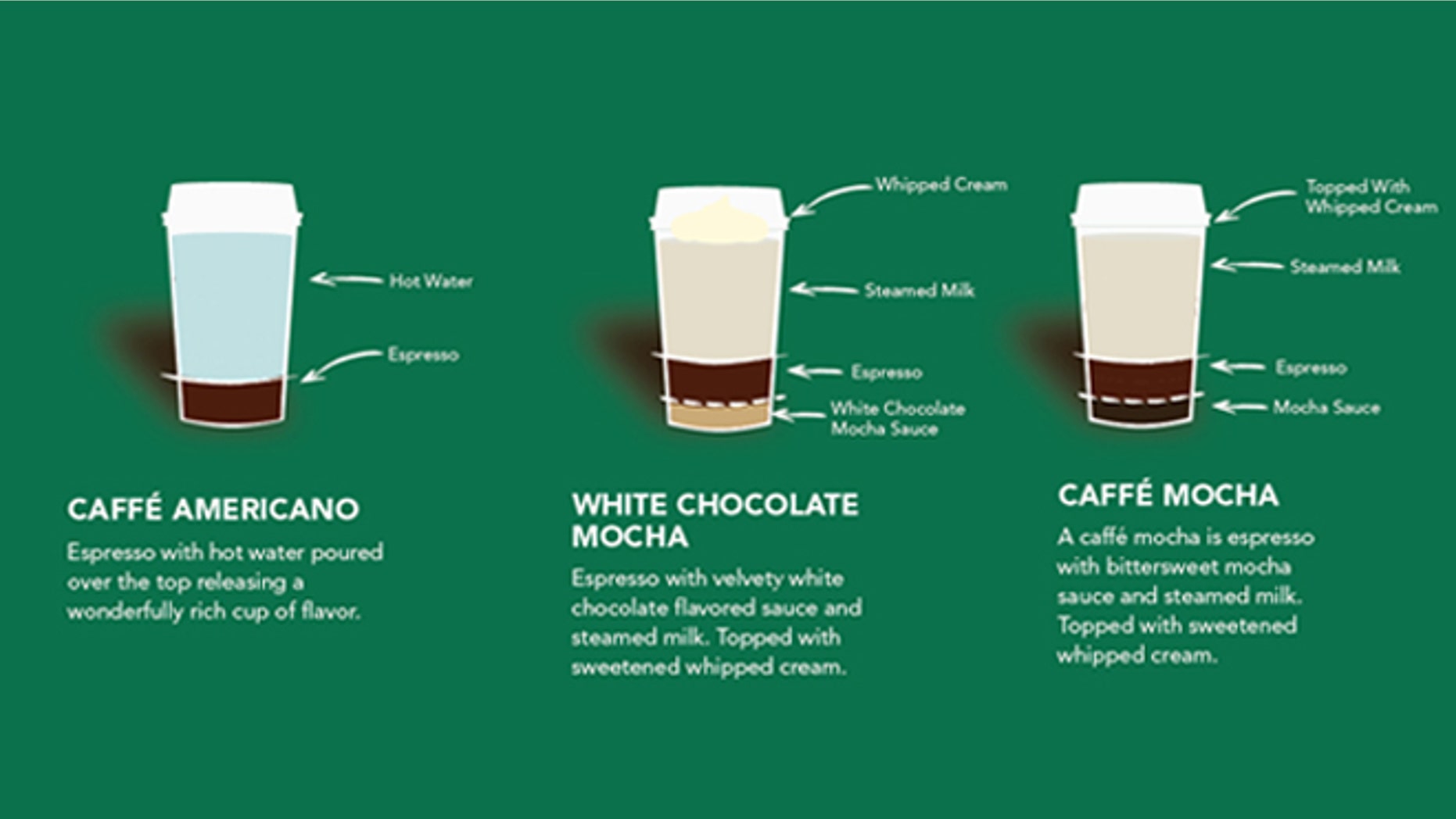 Some people just can't wake up in the morning without their Caffé Americano or Doppio Espresso Macchiato.
But they might not even know what's in it. Until now.
Starbucks has just released a handy infographic that details exactly how some of their most popular drinks are made. "The Anatomy of a Starbucks Beverage"shows the ingredients and relative proportions of nine coffee drinks- plus an espresso shot.
Although it doesn't tell you exactly what's in their "Pumpkin Sauce," the graphic does explain how the fall favorite Pumpkin Spice Latté comes together— and how little espresso is really in the drink. Check out the full infographic here.
The clever marketing stunt may demystify some of the delicious concoctions, but if you want the real skinny on nutritional info, check out the company website.