Reese's Pieces-filled Reese's Peanut Butter Cups could be coming soon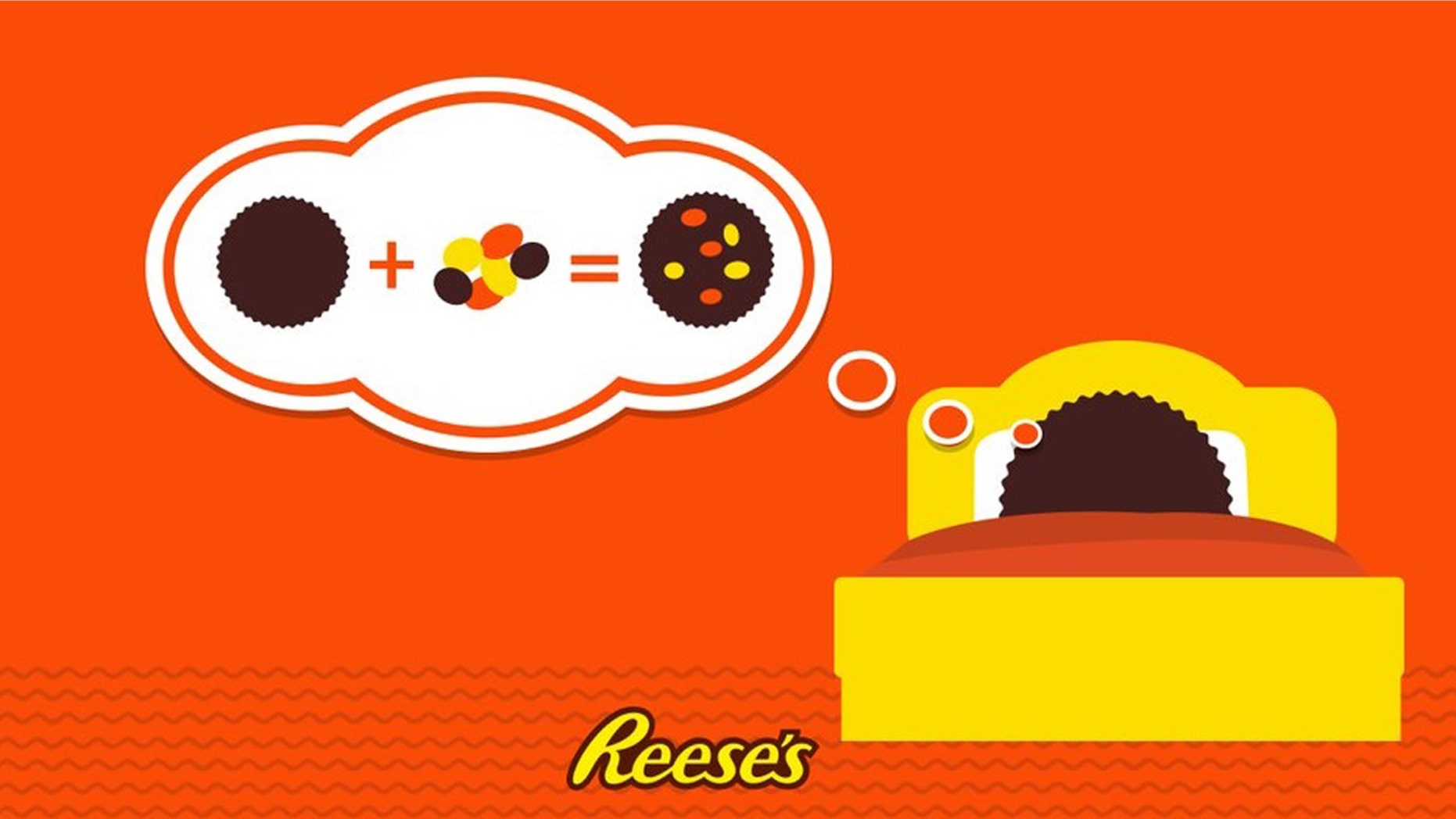 Can't get enough Reese's?
You're not alone.
Now it looks like Hershey's is answering the chocolate-peanut butter prayers of sweets lovers everywhere with a Reese's Pieces stuffed Reese's Peanut Butter Cup.
A "leaked" Facebook photo from April appeared to show new product packaging, sending the Internet into a tailspin.
But apparently it wasn't a fake.
"Guess you've heard about the #Cupfusion," a Reese's spokesperson said in an email to Eater. "A leaked photo on Facebook of a potential new Reese's Cup filled with Reese's Pieces has led to a social explosion filled with conversation and speculation online. The Reese's Facebook and Twitter feeds have been flooded with thousands of comments from the brand's most loyal fans, begging for the rumors to be true.
"Would Reese's make consumer dreams come true and bring together two beloved favorites — Cups and Pieces — into one mind-blowing delicious cup of goodness? You'll just have to keep watching as it unfolds!"
On Facebook and Twitter, the company continues to tease chocolate fans with telling videos and pictures:
According to Reese's official Twitter account, the brand will be making a major announcement at 3 p.m. today. We can't wait to see what Hershey's has in store.
UPDATE: A representative for Reese's confirmed Thursday that Hershey's is for sure launching a brand new product – Reese's Pieces Peanut Butter Cups.  The crunchy, peanut-buttery goodness hits store shelves this July. The product will be available in two sizes-- standard and King Big Cup for those who can't get enough. #Cupfision case closed.