Party City apologizes, pulls ad calling gluten-free people 'gross'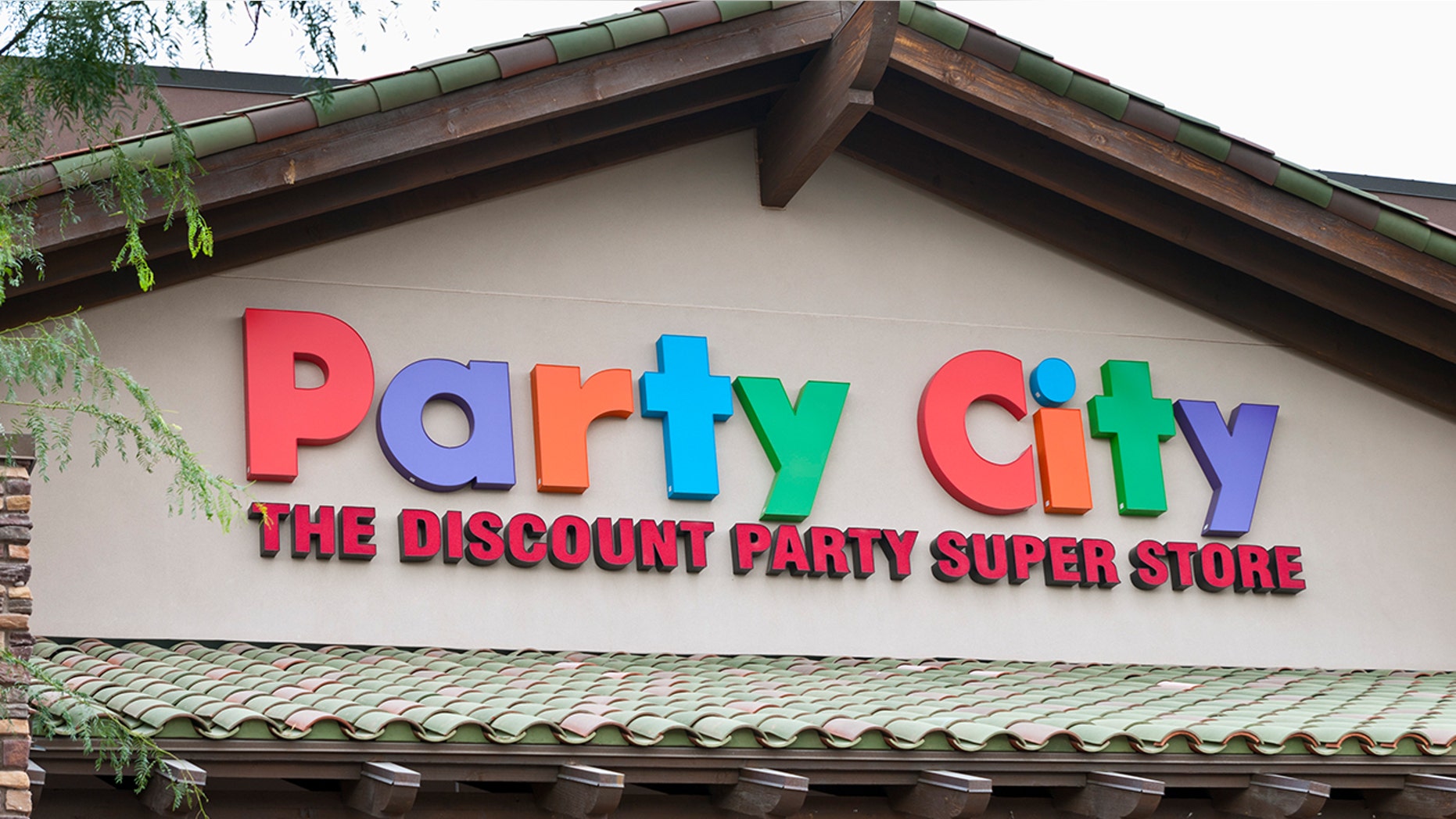 Party City is apologizing after releasing a Super Bowl-themed ad that caused backlash for offending those with a gluten allergy.
The store issued a statement Monday after people on social media slammed the company for the "offensive" commercial, which calls people with gluten allergies "gross."
PIZZA HUT PROMISES FREE PIZZA IF IMPRESSIVE SUPER BOWL XLI FEAT CAN BE BEATEN
The commercial features two women standing around a table with Food Network Star Sunny Anderson's inflatable snack stadium. Off to the side is a separate table with a small bowl of crackers, which one woman says are the "gluten-free options."
"Do we even know anyone like that?" the other woman asks.
"Tina," the woman replies.
"Oh, gross, yeah."
People reacted to the ad on Twitter, with many calling out the fact that celiac disease is a serious condition, not some trendy diet they're choosing to follow.
"@PartyCity your new ad mocking people who eat gluten free is inconsiderate and wrong at best. My celiac disease is not your punchline," one person wrote.
@PartyCity your commercial is disgusting. Do you have any idea how hard it is to live with a life threatening food allergy? I will not be shopping at your store anymore," another commented.
Party City posted an apology to its Instagram account and pulled the commercial, saying it "values its customers above all else, and we take your feedback extremely seriously."
"We recognize that we made an error in judgment by running the recent Big Game commercial, which was insensitive to people with food allergies. We have removed the commercial from our website and all other channels, and sincerely apologize for any offense this may have caused," the statement reads.
FOLLOW US ON FACEBOOK FOR MORE FOX LIFESTYLE NEWS
"We'd also like to clarify that Sunny Anderson was not involved in the creation of this commercial in any way, and we apologize for any offense it has caused with her audience and fans. We will also be reviewing our internal vetting process on all advertising content to avoid any future issues. In addition, Party City will be making a donation in support of Celiac Disease research."