Padma Lakshmi: Mother's Day is a Thanksgiving of spring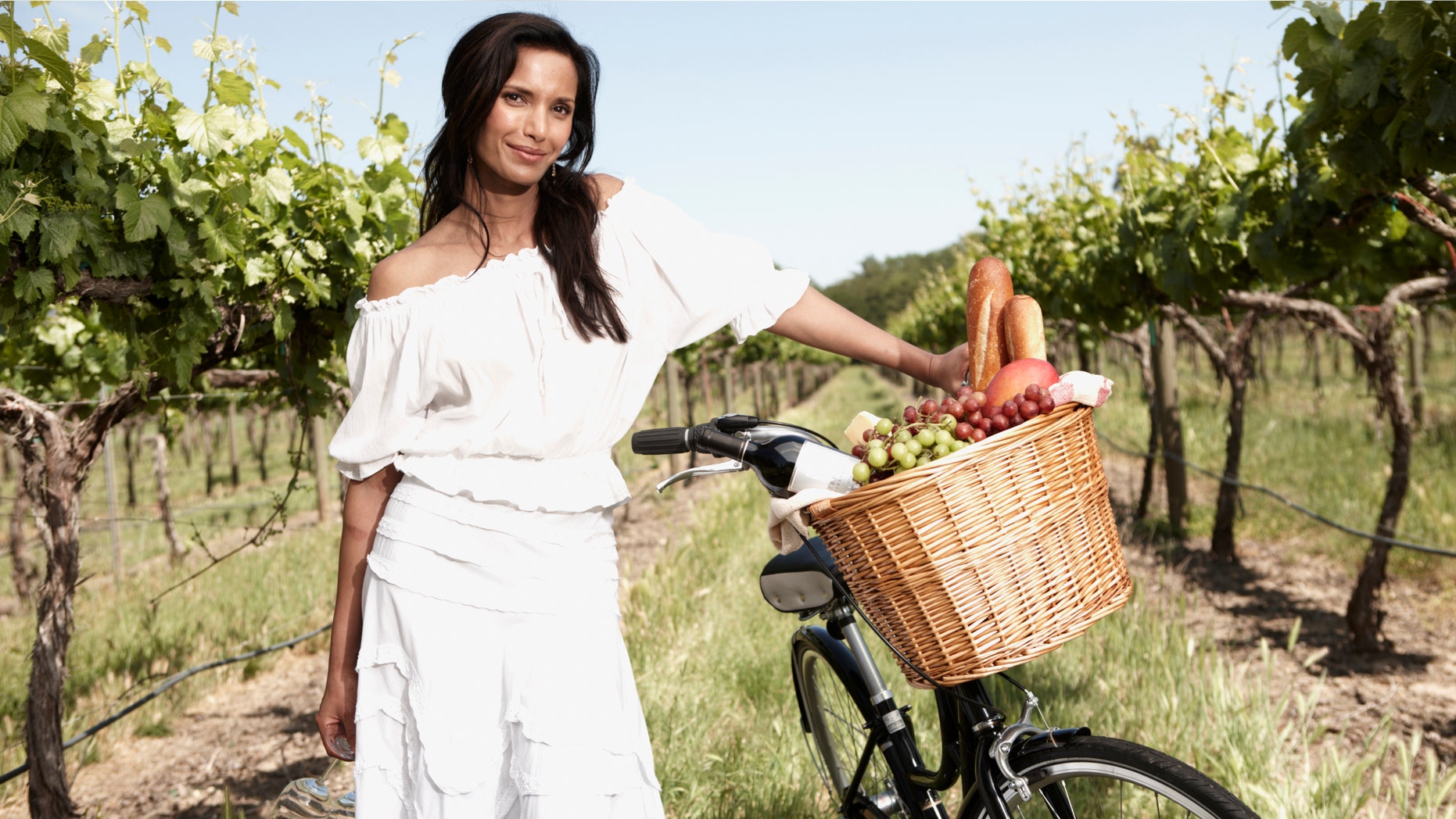 When it comes to Mother's day celebrations, everyone loves the delicious and bountiful tradition of brunch.
Padma Lakshmi, the beautiful host of Bravo's "Top Chef" and mother of 3-year-old daughter Krishna, says Mother's Day brunch is a great time to get all of your family together to share good food and family memories.
"Take out your family photo albums and put them out on your coffee table," Lakshmi said. "Encourage your guests to talk about the history of your family and the family traditions that they remember growing up with."
Padma's First Mother's Day
Lakshmi reminisced back to her first mother's day when she gathered around her closest friends and family for lunch. After years of struggling with endometriosis, a painful uterine condition, Lakshmi's pregnancy was called a 'medical miracle'.
"I had such different circumstances around the birth of my daughter. On my first Mother's Day I honored my cousin. I bought him a present and got up during lunch and said I want to thank you," Lakshmi said.
Lakshmi says she couldn't have made it through it all without her family's help.
"I think it's really important to remember that we are parented by a lot of people in our lives. From my cousin taking me to my sonogram appointments to my mother coming to live with me while I was bed ridden, they were all there for me when I needed them most," she said.
A Table Full of Generations
When your family table speaks for more than one generation it can be tough to find something for everyone but Lakshmi, the author of two cookbooks, says putting together a healthy menu for everyone at your table can be done.
"I don't believe in being a short order cook, we all eat the same thing in this house," Lakshmi said.
Yet Lakshmi does suggest that if you know a guest has special dietary restrictions, like avoiding meat or heavy salted foods, then you should try to offer alternatives.
"Whenever I'm hosting I try to remember who I've invited and what their preferences are," Lakshmi said. "You may want to under salt things if someone has salt limitations as you can always put salt on the table for those who want to add more."
Most of Lakshmi's family is vegetarian (which she is openly not) but being the gracious host that she is, Lakshmi likes to please the ones she loves.
"At first it was hard to collate that meal, but I'll make sides that cater to everyone and have a main meat dish along with a vegetarian option as well." Lakshmi said. "You could easily do a white bean dish or a black eyed peas dish with a little pumpkin or zucchini, something that feels hearty. It's also really easy to do a lentil salad with chopped bell peppers and apples with a light lemon juice and oil dressing,  it feels cool and refreshing."
A Healthier Sweet-tooth
You won't find this celebrity chef in line for a brunch drizzled with sweet sugary syrups and crispy fried fat-traps.
"I personally don't like waffles and sugary things for breakfast. Why not do a yogurt parfait with beautiful cut fruit and yogurt. You can sprinkle in some raw sugar with a dash of cinnamon for a little extra touch of sweetness."
If your mom enjoys something more on the sweeter side then try to keep it lighter.
"If you love pancakes I would opt for the crepe, it's much thinner and then you can fill it with some stewed fruit or baked apples. And rather than adding whip cream to it you can add a dollop of vanilla yogurt instead," Lakshmi added.
Remember It's Your Party Too
Although hosting a Mother's day brunch might seem like a culinary challenge only for the pros, Lakshmi says to remember that the idea is to enjoy the time with your loved ones. If your guests feel like you're stressed, it will stress them out too.
"You don't want your guests to arrive and you're all frazzled, so select a menu that 75 percent of it can be made ahead of time," Lakshmi said. "You could do a simple roast chicken and a lentil stew the night before so that all you're doing is warming them up the next day before your guests arrive."
One of Lakshmi's favorite stress-free dishes to make is a Spanish tortilla.
She says the inexpensive meal is easy to make with just a few ingredients; eggs, sautéed onions and potatoes. Best of all, it can be served at room temperature so you don't have to worry about reheating it or serving it as soon as it comes off of the skillet.
"It's a holiday like Thanksgiving, you don't look at your email, you don't answer your cell, it's about stopping what you're doing to spend time with your family. Mother's day to me is like a Thanksgiving of spring."
You can get more of Lakshmi's recipes by clicking here.