Own a piece of Donald Trump's Pizza Hut commercial for $15,000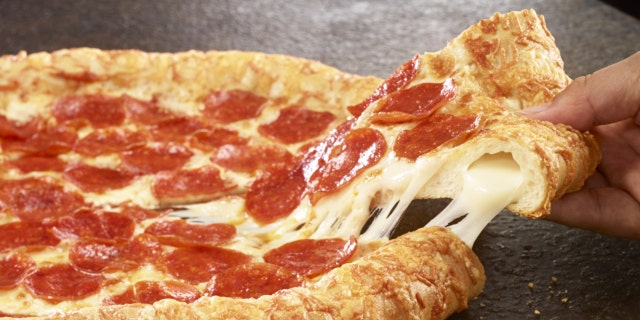 Now you can own a cheesy piece of Pizza Hut history with a presidential touch.
In 1995, Donald and Ivana Trump starred in an ad for Pizza Hut, touting the chain's recently released cheese-stuffed crust pizza. The spot featured the recently divorced exes poking fun at their highly publicized breakup.
The commercial's script is about as cheesy as you would expect.
Donald: "Do you really think this is the right thing for us to be doing?"
Ivana: "What will people think?"
Donald: "Since when do I care what people think? It's wrong . . . isn't it?"
Ivana: "But it feels so right . . . Let's just do it."
And so they did.
According to the New York Post, it became known as the "Pizza Slut Commercial" behind closed doors. And though it's been over 20 years since it first aired, it's making headlines once again.
Now that Donald Trump is the president, the owner of a commercial storyboard acquired from the spot's creator is looking to cash in.
FOR THE LATEST FOOD FEATURES FOLLOW FOX LIFESTYLE ON FACEBOOK
The storyboard, which both Donald Trump and Ivana Trump signed, is up for sale-- for just $15,000.
According to AdWeek, The Donald's Pizza Hut apperance plus the debut of the new item helped stop a 5 percent same-store sales slup in 1994-- and boosted Pizza Hut's sales by $300 million by the end of 1995.