Organic Gatorade hits store shelves this fall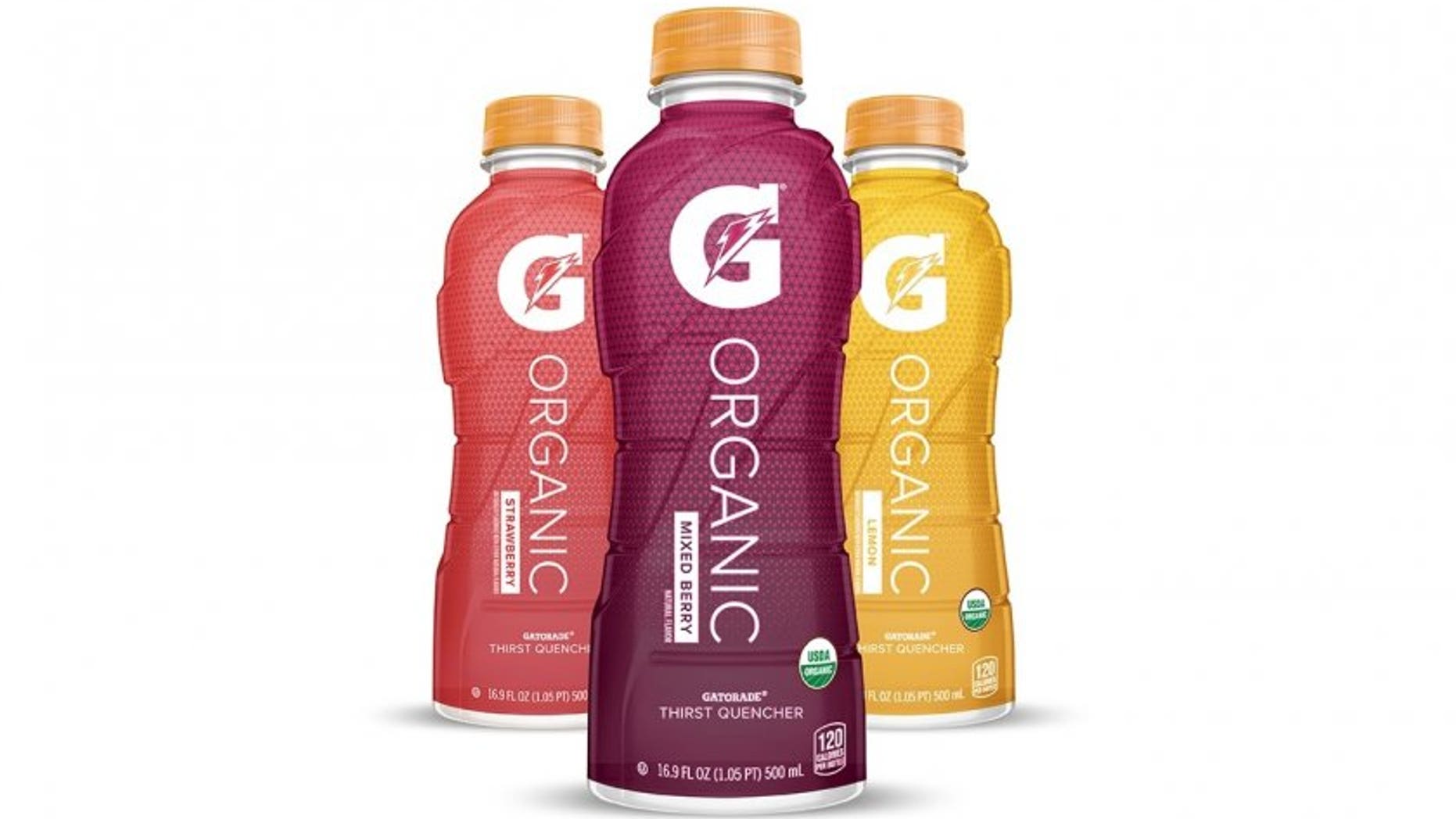 Gatorade has officially announced its first organic product-- G Organic, which will be available in select markets in the fall.
G Organic is USDA-certified organic and it's made with just seven ingredients (water, organic cane sugar, citric acid, organic natural flavor, sea salt, sodium citrate, and potassium chloride), according to a company release. It will be available in three flavors: lemon, strawberry, and mixed berry.
Each serving has 30 grams of carbohydrates "to stimulate rapid fluid absorption and fuel the active body," and 230 milligrams of sodium and 65 milligrams of potassium "to help replace what is lost in sweat." A 12-ounce serving of original Gatorade has 80 calories, 21 grams of carbohydrates and 160 milligrams of sodium.
More from The Daily Meal
Gatorade Developing Smart Cap Tracking Technology for Custom Hydration
You Can't Drink Gatorade Unless You 'Sweat It to Get It'
6 Gatorade Flavors You Didn't Know Exist
The Consumer Has Spoken (Again): Organic Gatorade Is Coming
Origins of Iconic Sports Foods
G Organic will be available nationwide this fall in select grocery (including Kroger), natural, and convenience stores and online at a suggested retail price of $1.69 for a 16.9-ounce bottle.
The new product joins Gatorade Thirst Quencher and low-calorie Gatorade G2 in the company's Gatorade Perform collection, which "helps athletes replace what they sweat out."
Check out more info on six Gatorade flavors we bet you didn't know existed.