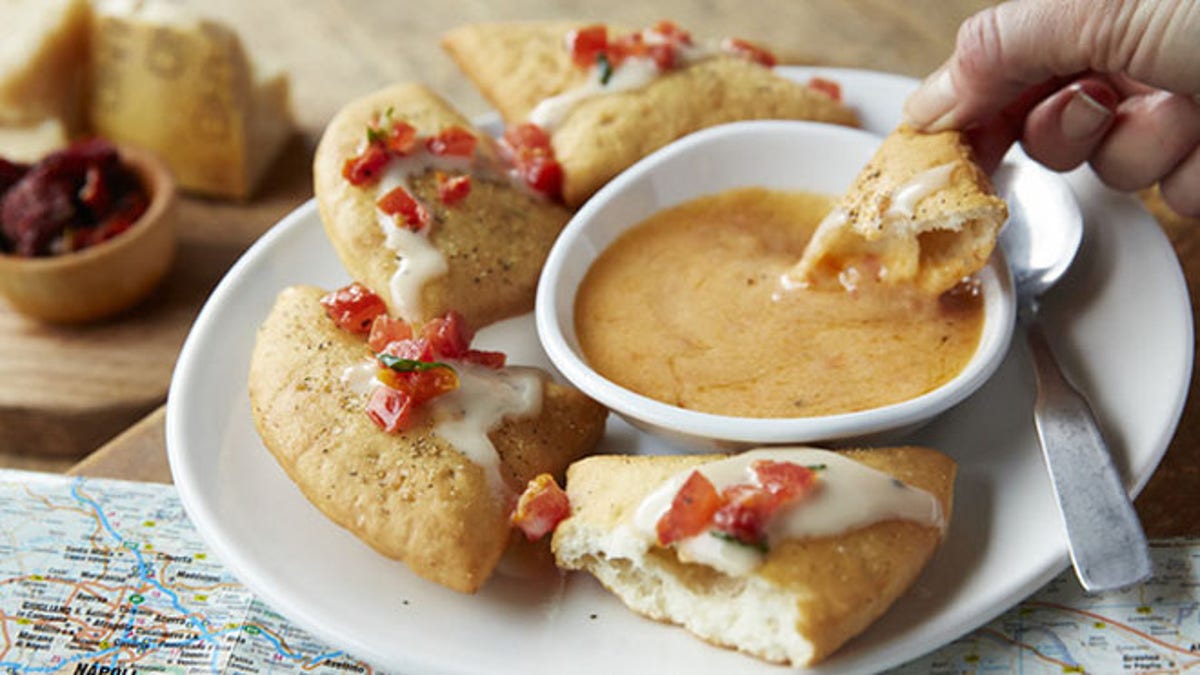 The generation that is often associated with hand-held devices is now getting its own brand of hand-held cuisine at Olive Garden.
In an effort to attract millennials, Darden Restaurants Inc., the chain that owns Olive Garden -- as well as Red Lobster and LongHorn Steakhouse -- is introducing tapas to its menu.
According to Bloomberg News, Olive Garden started serving the small plates, which included Parmesan asparagus and grilled chicken, about six months ago in test market cities like Atlanta, Los Angeles and Grand Rapids, Mich.
The Italian chain plans to add tapas to its permanent menu in December. It will also try out more small plate varieties such as garlic hummus, chicken meatballs and tortelloni stuffed with cheese, in select test markets before deciding whether or not to serve the dishes nationwide.
The addition of tapas to its menu marks a huge marketing shift for Olive Garden, which has long been known for its large portions and unlimited refills on salad and bread sticks.
The smaller plates, priced at $4, are aimed at a new type of eater, diners in their 20's and 30's who typically don't eat at chain restaurants and are looking to snack rather than feast.
For millennials, "social occasions generally don't tend to be large meals in a traditional sense," Darren Tristano, executive vice president at Technomic Inc., a Chicago-based research firm told Bloomberg. "They're looking for items they can share, sample, that allow them to graze."
The new line of dishes are "expanding the way people think about Olive Garden," Jay Spenchian, the company's executive vice president of marketing told Bloomberg. "The reaction has been excellent."
While some customers pair their tapas with a glass of wine, others try them as appetizers to a larger meal or order them just to sample something they've never tasted before, he said.