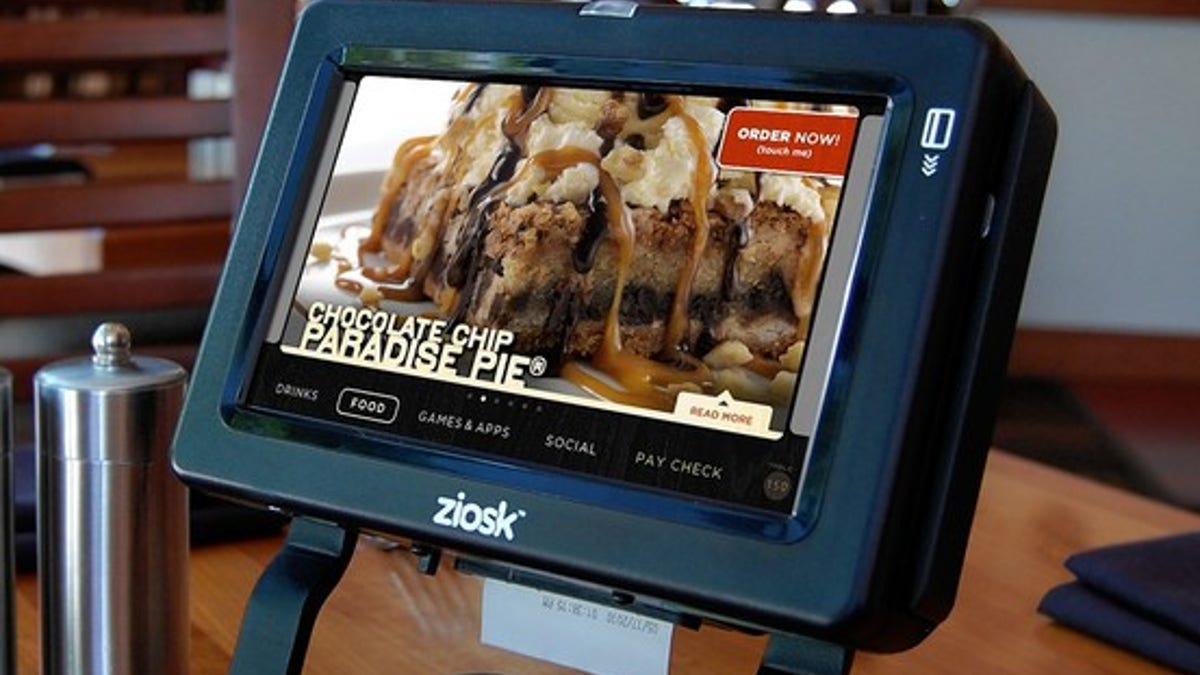 If you thought that going out to eat was not entertaining enough, new interactive tabletop computers have just changed the game.
Throughout the nation, large chains like Chili's Grill & Bar, Applebee's and Chevys Fresh Mex are testing out interactive tabletop computer screens that display food, take orders and pay the tab without ever needing a waiter.
The devices also offer (for a fee) the option of using the screen to display movies, play games and read the news.
"Restaurants are faced with either being outside of that communication and just allowing it all to take place on guests' phones or they can be part of that," Austen Mulinder, president and chief executive of TableTop Media, which makes the Ziosk, a popular tabletop device, told the Wall Street Journal.
For the past year, Applebee's has been testing three different types of screens—the Ziosk, Presto, and eTab—at 13 of their restaurants across the nation. Each device lets restaurant goers use their credit card to pay the bill at any time and email themselves the receipt. P.F. Chang's China Bistro also plans to join Applebee's in supplying its restaurants with similar technology.
"The dining experience is the entertainment experience and we don't want to clutter that," Steve Stoddard, president of device maker, Viableware, told the Journal.