Olive Garden bringing back Never Ending Pasta Passes- with a twist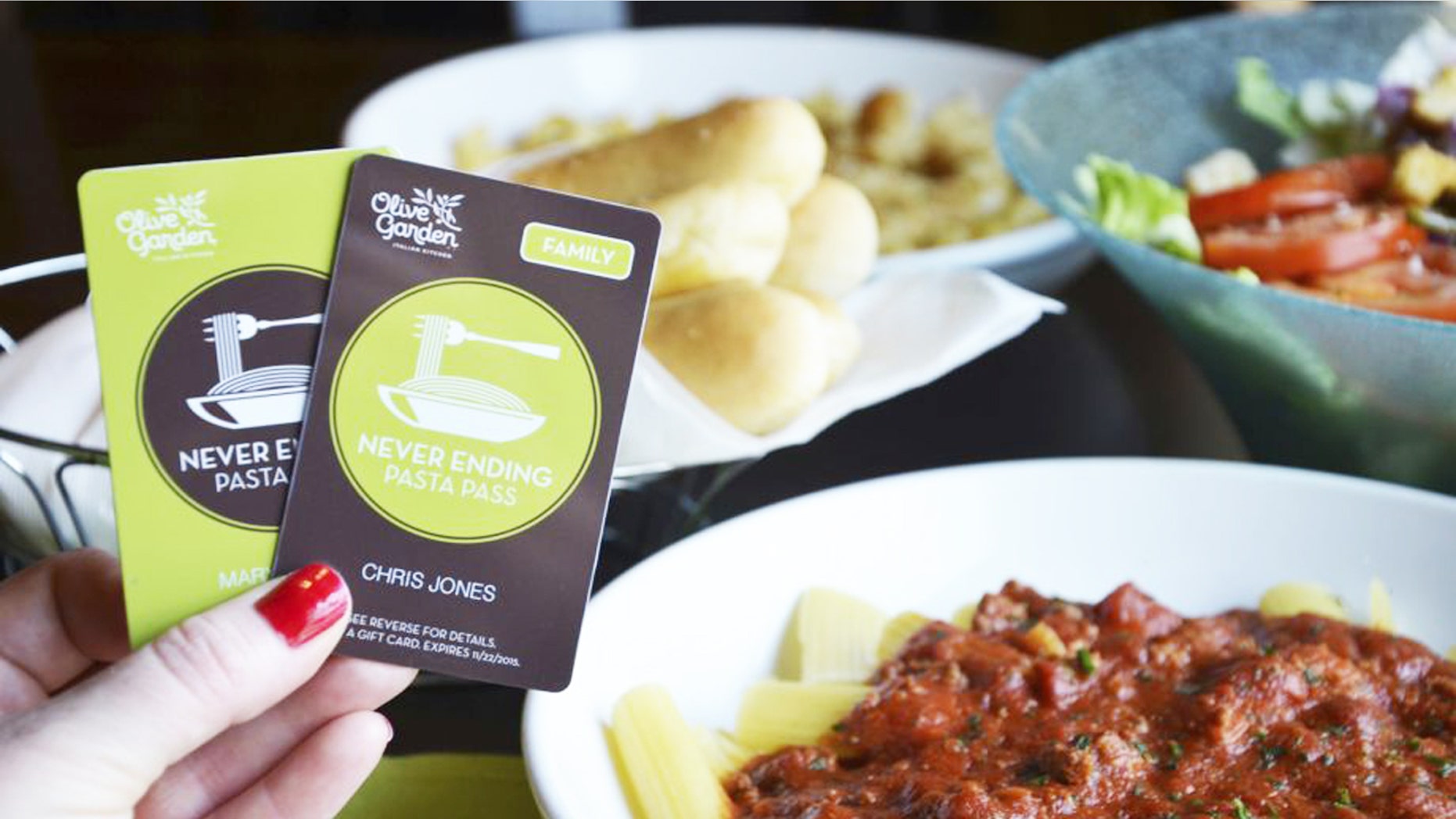 Time to loosen up that belt.
Olive Garden is bringing back its Never Ending Pasta Pass. But this year, there's a twist.
This year the Italian-American chain is offering a new family version of the online promotion. For $300, pass holders, along with up to three guests at a time, can enjoy all the pasta (with gluten free options, too!), salad, breadsticks any day of the week between Oct. 5 and Nov. 22.
In the past, only single passes, which will also be available this year for $100, allowed individuals to access the deal.  Lone diners will also have unlimited meals and soft drinks at any of the chain's 800 locations.
In total, Olive Garden is selling 2,000 passes: 1,000 for individuals and 1,000 for families. And pasta fans better get ready because the Never Ending Pasta Pass sale starts at 2 p.m. EST today.
Last year, 1,000 single pass cards sold out in 45 minutes and enthusiastic buyers crashed the chain's website.  Passes were later sold on sites like eBay at inflated prices. Winners took advantage of the discounted food, many started blogs chronicling their never-ending experiences, others donated meals to homeless individuals.
The possibilities are as endless as the dishes of creamy pasta.
Ready to get stuffed?