New York restaurant subtly reminds customers immigrants likely made their meal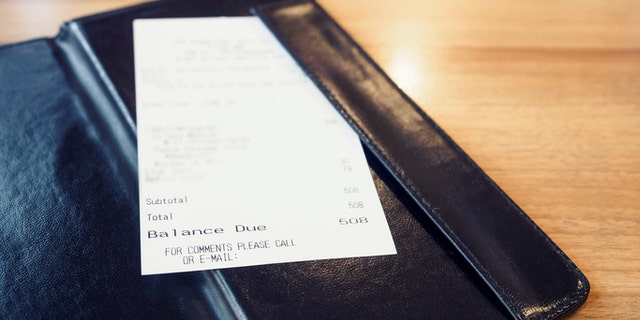 A restaurant in Brooklyn, New York is weighing into the political debate surrounding immigration with new messaging on its customer receipts.
Kiwiana, in Brooklyn's Park Slope, is run by former Top Chef Contestant Mark Simmons. But the restaurant isn't just serving up dishes inspired by Simmons' native New Zealand. Now, when customers pay their tab, they're also getting a gentle reminder about whose really in the kitchen.
DID CUSTOMERS AT TEXAS RESTAURANT SAY THEY WON'T RETURN BECAUSE OWNER IS MEXICAN?
"Immigrants make America great (they also cooked your food and served you today)," the new message reads at the bottom of customer checks.
A photo of the paper quickly went viral after it was tweeted by writer Mary Emily O'Hara. According to Grub Street, the tweet also received a lot of attention for the final cost - $46.54 for brunch (with alcohol).
That tweet, posted on Feb. 5, has since been liked almost 250,000 times.
But the politically inspired restaurant receipt commentary goes both ways.
Three Texas men who traveled to Washington, D.C. last month to watch Trump's inauguration left a $450 tip on a $72.60 bill.
FOR THE LATEST FOOD FEATURES FOLLOW FOX LIFESTYLE ON FACEBOOK
"We may come from different cultures, and we may disagree on certain issues, but if everyone would share their smile and kindness like your beautiful smile, our country will come together as one people," the customers wrote. "Not race, not gender, just American."