McDonald's spices up the Big Mac with Sriracha sauce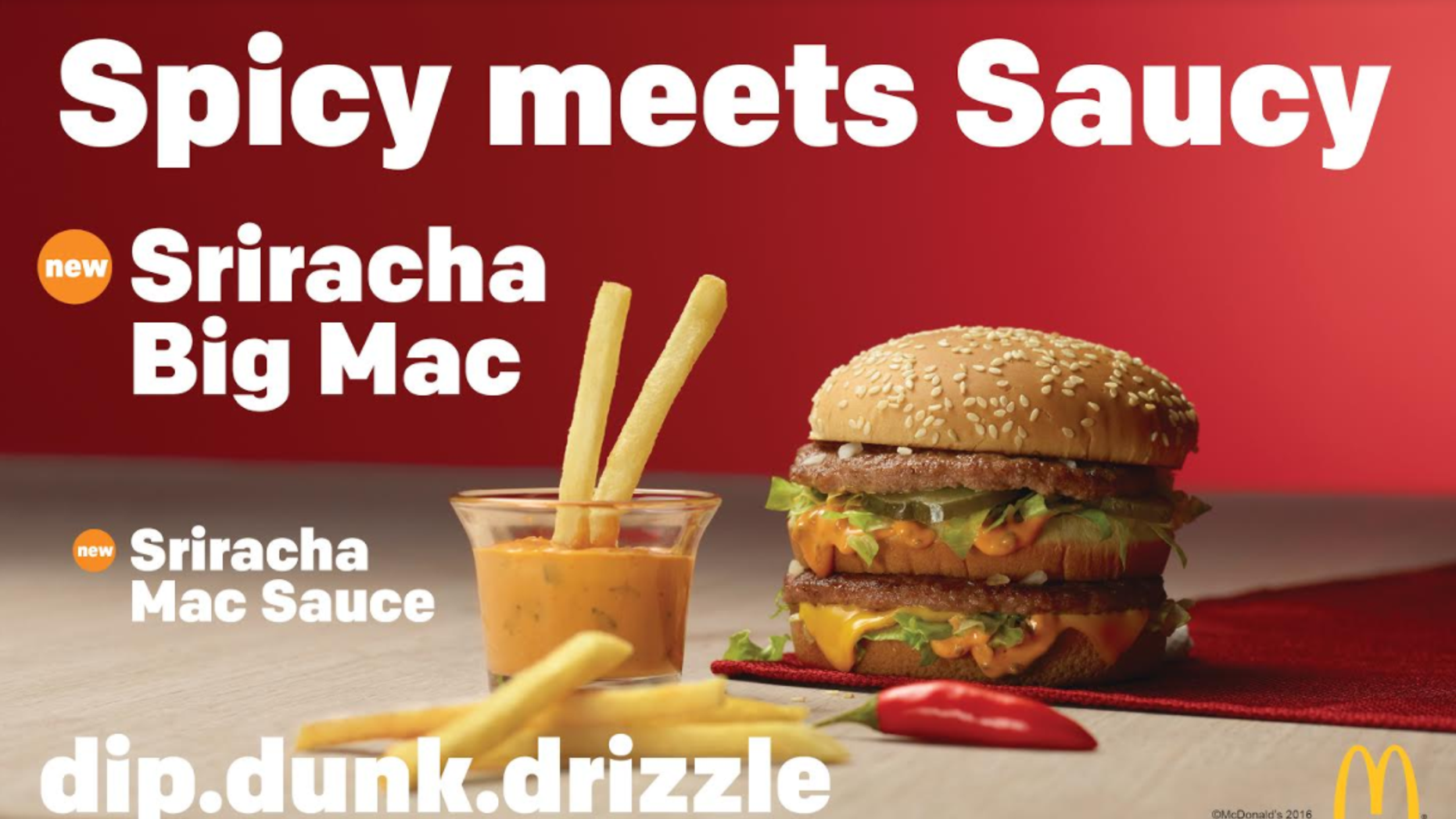 McDonald's may have axed its fancier "Create Your Taste" menu but the chain won't give up on its most iconic sandwich.
Next year, the chain is rolling out two new sizes of its Big Mac burger and now the it's testing a new spicy Sriracha sauce at 126 restaurants in Columbus, Ohio.
Though Sriracha has been popular for years, McDonald's spokeswoman Becca Hary hailed the menu addition as a "milestone for McDonald's" in a statement to Business Insider.
MCDONALD'S FANS FREAK OUT OVER NUTELLA BURGER
The sauce—which replaces the burger's traditional mild "special sauce"—will also be available as a side dipping sauce for McNuggets and french fries.
If the test goes well, McDonald's says it will start offering the Sriracha Big Mac nationwide.
SURPRISING SRIRACHA SAUCE FACTS 
A traditional Big Mac consists of two burger patties, a bun with an extra layer of bread in the middle, lettuce, onions and cheese. In early 2017, the chain will be rolling out a smaller "Mac Jr" with just one beef patty and a larger "Grand Mac" with 66 percent more beef, extra cheese and an even bigger bun.
MYSTERY CUSTOMER LEAVES $100 BILLS FOR MCDONALD'S EMPLOYEES
In June, company began testing the spicy sauce on two Signature Crafted (a pared down version of "Create Your Taste") sandwiches at McDonald's restaurants in San Diego, Seattle and Los Angeles.