McDonald's salad is worse than a Double Big Mac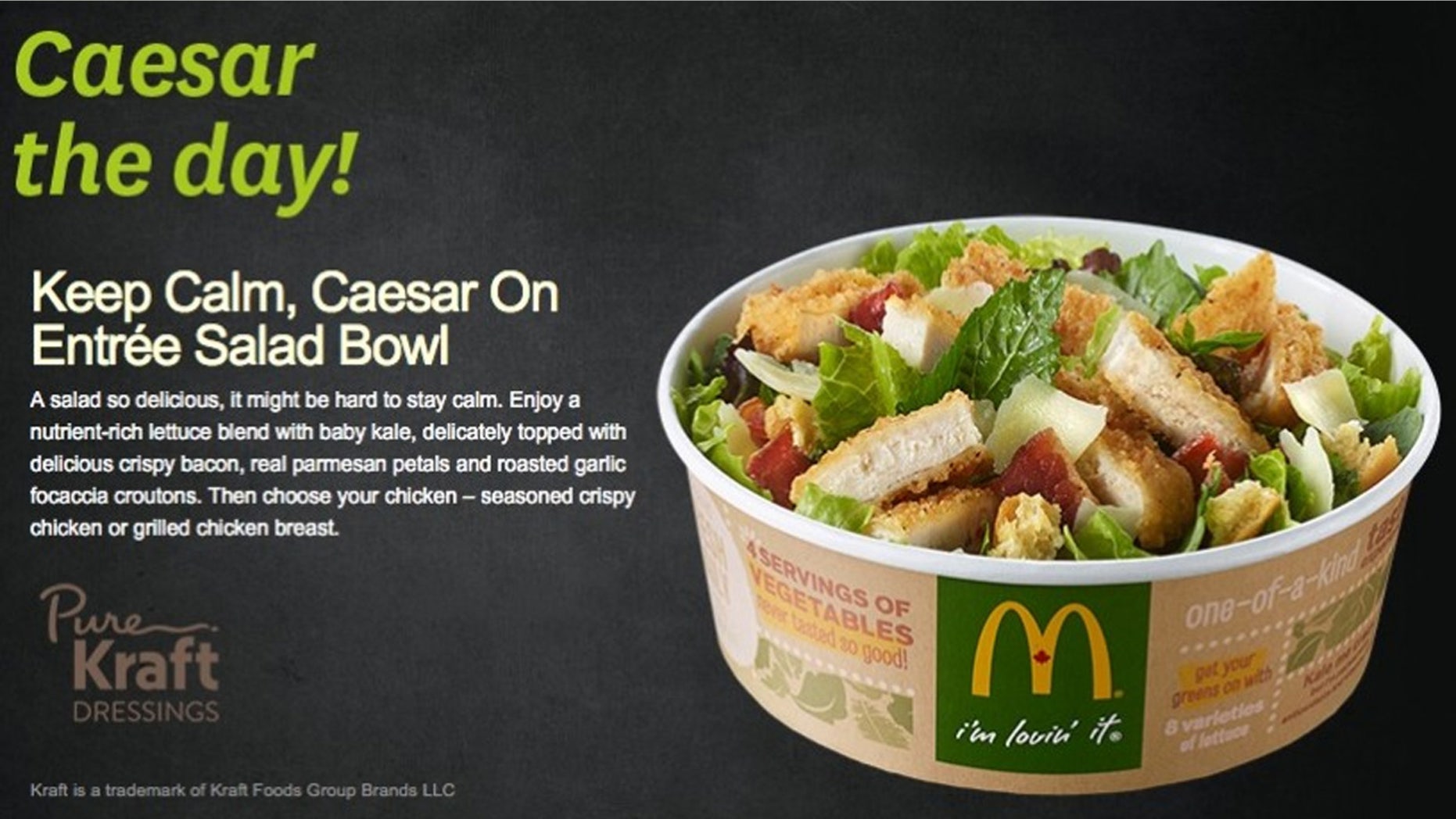 The CBC has uncovered a great example of why you should always read nutritional labels: A kale salad McDonald's is serving in Canada contains more calories than a Double Big Mac.
The "Keep Calm, Caesar On" salad—made with lettuce, baby kale, crispy chicken, and Asiago Caesar dressing—is 730 calories (the number posted on McDonald's website doesn't include the dressing) while the Double Big Mac is 680.
The salad also delivers more salt (1,400 milligrams) and fat (53 grams). The New York Daily News, meanwhile, notes that the Premium Southwest Salad (also with baby kale) offered by McDonald's in the US is nearly as bad at 710 calories, 43 grams of fat, and 1,330 milligrams of salt when made with buttermilk crispy chicken.
"Putting kale into the menu doesn't mean you're getting a healthy choice," a dietitian tells the CBC. "By eating that salad, you're getting your sodium for the day." A McDonald's rep says customers can lower the calories, salt, and fat in their meals by choosing grilled over crispy chicken, omitting salad dressings, or even eating a burger without the bun.
If you're turned off by the 33 grams of sugar in McDonald's Fruit and Maple Oatmeal, for example, you can ask that it be made without maple brown sugar.
Otherwise, "it's like drinking a can of pop's worth of sugar at breakfast," says the dietitian. (McDonald's also is serving Happy Meals with books now.)
This article originally appeared on Newser: McDonald's Salad Worse Than a Double Big Mac
More From Newser