McDonald's is giving away a golden Chicken McNugget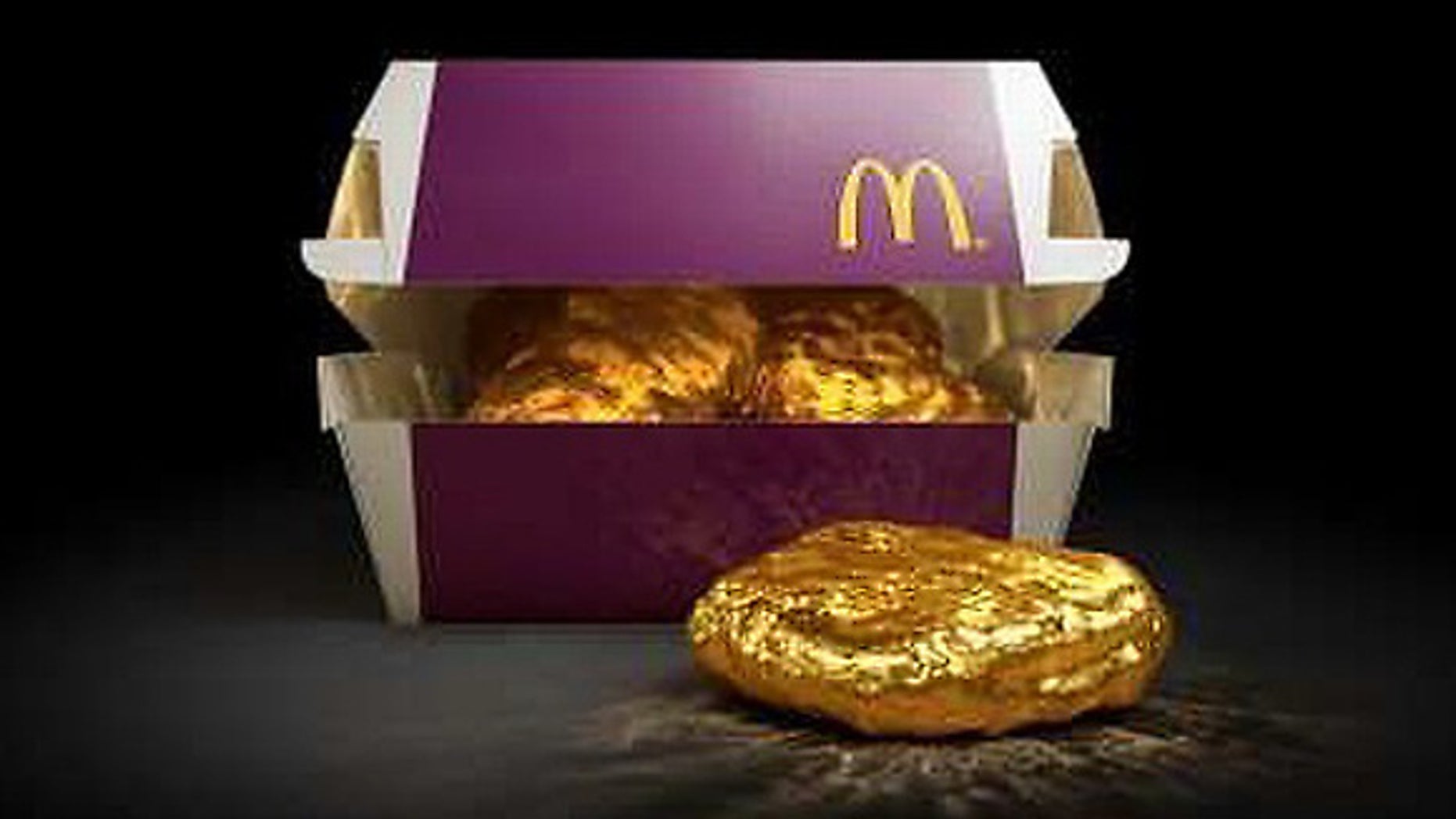 McDonald's Japan already has customers entering a photo-taking contest to win a gold French fry prize without actually clarifying what a gold French fry is.
But this weekend the golden arches overseas topped their own contest by announcing a new one in which the prize is an actual nugget made of 18-karat gold.
According to Rocket News 24, the McDonald's Japan Twitter account is leaving clues about a mysterious thief who wears a yellow suit and a black mask and apparently likes to steal chicken McNuggets. The Twitter account will be leaking clues about the thief's identity and location while customers have to guess who and where he (or she) is.
This contest is worth entering, too, because the top prize is a 5-piece chicken McNugget box in which one McNugget is made out of solid 18-karat gold. The nugget reportedly weighs 1.8 ounces-- which would make it worth around $1,500.
More from The Daily Meal
McDonald's Japan Recruits New Employees with Viral Dancing McCrew
McDonald's Japan Has Customers Snapping Creative Fry Pictures for a Chance to Win Golden Fries
Japan Is Getting Fancy Gold Kit Kats for Christmas
McDonald's Japan Jumps on the Black Burger Bandwagon
The hunt for the mysterious nugget thief is set to run from June 8 to June 28. During that time one person per day will also win 39 days of free chicken nuggets. Sadly, none of those will be made of gold.
Need more outrageous Golden Arches news? 11 Things You Didn't Know About McDonalds