Man drinks $1,200 shot of whiskey, tries running out without paying tab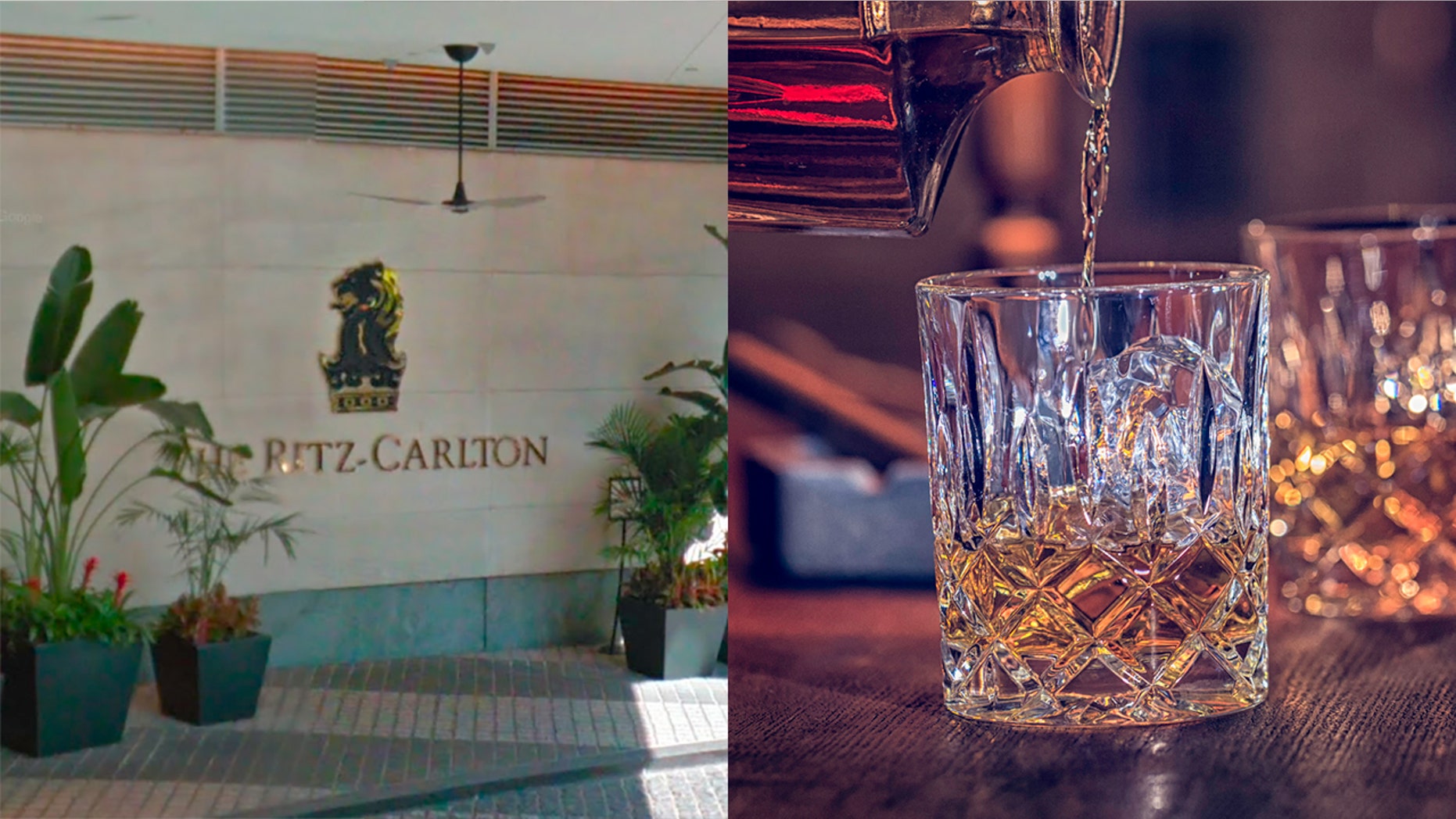 A whiskey enthusiast with a British accent has been drinking-and-dashing across Washington D.C. for the past few weeks, but police think they have a pretty good idea of who to blame.
Nicholas James Cooper, 21, has been arrested multiple times since March 13, often in connection with instances of theft at hotel bars, the Washington Post reports.
Cooper, however, keeps getting released ahead of his scheduled court date in April.
CHINESE TOURIST PAYED $10K FOR A SHOT OF WHISKEY WHICH EXPERTS SAY WAS FAKE
The suspect's most egregious offense, in terms of price, was perhaps his March 23 visit to the Ritz-Carlton, where he not only dined on rack of lamb, but also drank a $156 bottle of wine and downed a shot of 34-year-old Irish whiskey costing $1,200. He then charged his tab, which totaled $2,220.40, to the room of Denver Nuggets basketball player Trey Lyles — who was in town playing the Washington Wizards — before attempting to leave.
Police caught up with Cooper in the hotel lobby, where he refused to comply with the officers' demands to remove his hands from his pockets, and told police to "just shoot" him.
He was arrested after being tackled to the ground and a bottle of alcohol tumbled from his pocket in the process.
PHILLY RESTAURANT OFFERING VODKA-INFUSED PIZZA
Cooper was later released on his own recognizance, the Post reports.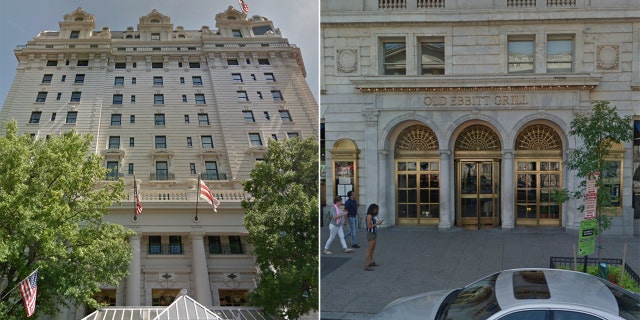 The same man was arrested twice earlier in March, the first time for attempting to pay two separate bar tabs at the Willard InterContinental hotel and the Old Ebbitt Grill with a fake name and a canceled credit card, respectively. His second arrest came three days later, for destruction of property, after shattering a set of glass doors at the Embassy Row Hotel.
Cooper's crimes may not have ceased after his ill-fated visit to the Ritz-Carlton, either. On March 26, a suspect matching Cooper's description walked out on a $500 tab after ordering oysters and "expensive drink after expensive drink" at the Hay-Adams hotel, according to a witness for the Post. In that particular instance, police arrived too late to make an arrest.
FOLLOW US ON FACEBOOK FOR MORE FOX LIFESTYLE NEWS
Cooper is due in court on April 12.