Man choking at Buffalo Wild Wings was saved by off-duty policeman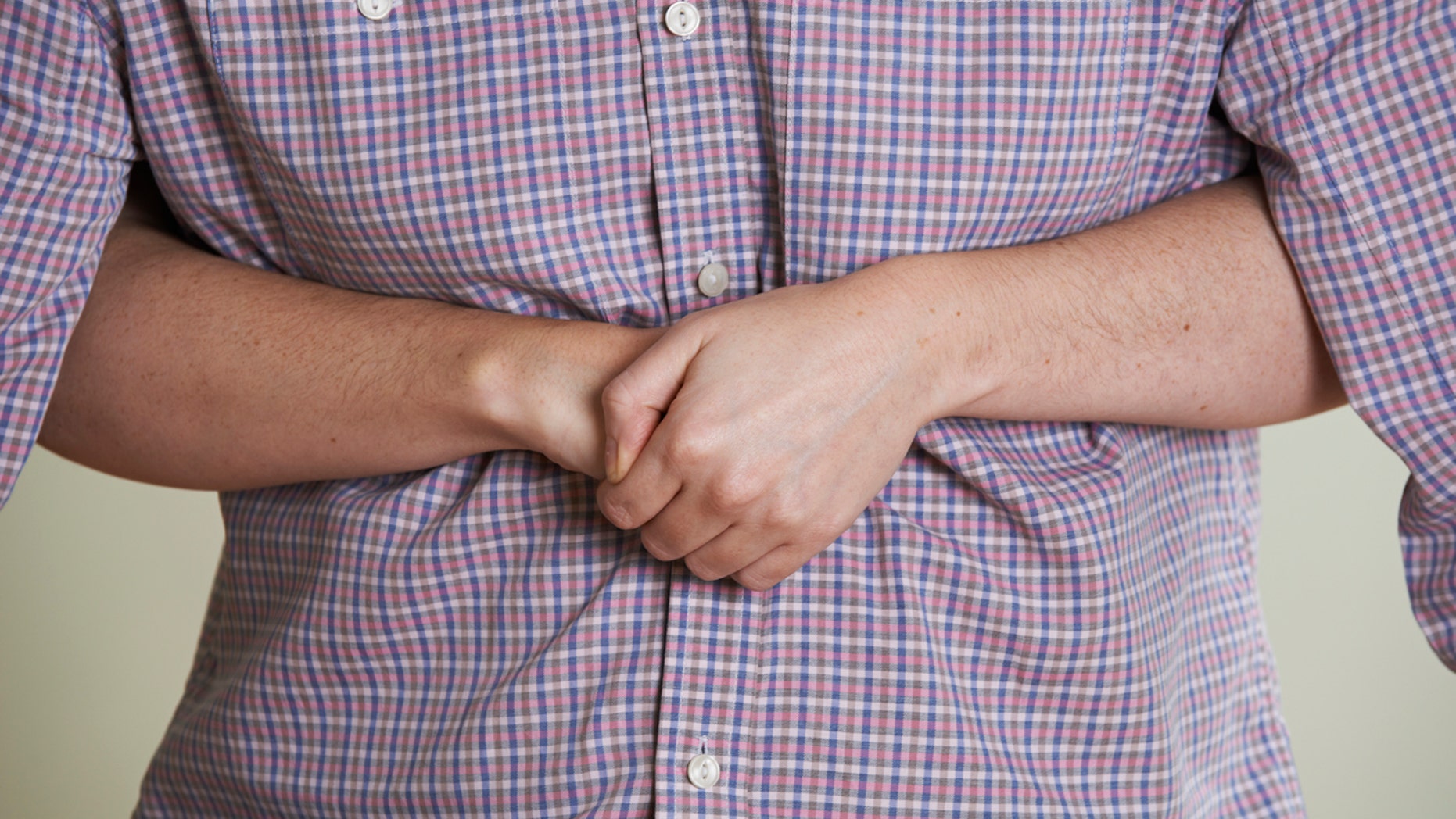 A man dining with a young child at a Buffalo Wild Wings in New Jersey was rescued after he started choking in the middle of the restaurant.
In the now-viral security footage that was posted on Facebook by the police department, a man can be seen struggling to breathe and trying to cough up what is caught in his throat. At one point he grabs for his water, hoping to flush out what is stuck.
OFFICER TAKES CHILD TO MCDONALD'S AFTER NOT BEING PICKED UP FROM SCHOOL ON BIRTHDAY
Luckily, off-duty trooper Dennis Palaia was nearby and jumped up to help the man.
In the video, which has been viewed over 150,000 times, Palaia is seen performing the Heimlich maneuver on the sitting man, helping him dislodge the obstruction in his throat.
Palaia, part of the Troop "B" Tactical Patrol Unit, had arrived at the wild wings restaurant with his son to watch football shortly before the man began to choke.
"New Jersey State Police Recruits are taught in the academy to expect the unexpected and to always be prepared to act," a Facebook post from the New Jersey State Police said.
After Palaia administered the four quick abdominal thrusts, "the man was able to breathe and his skin tone returned to its natural color," the post continues.
FOLLOW US ON FACEBOOK FOR MORE FOX LIFESTYLE NEWS
The victim, who is seen in the video standing up to catch his breath after the incident, thanked the police officer for saving his life.
The police department reported that the man made a full recovery, "with the exception of a sore throat and aching ribs."