Man breaks Guinness World Record for smashing walnuts with his head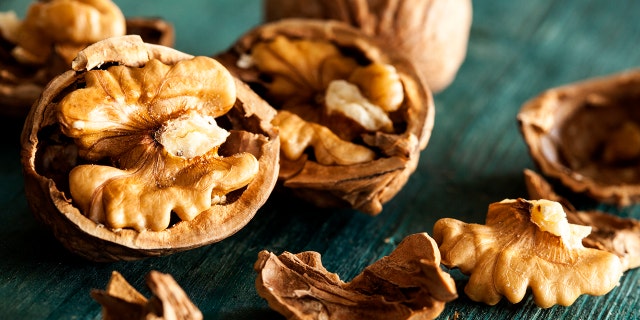 Everyone has a special talent, and one Indian man has used his to smash the Guinness World Record for "most walnuts cracked against one's head in one minute."
The records organization shared footage to YouTube of a S. Navin Kumar of Nellore shattering a whopping 217 walnuts with his cranium in just 60 seconds, and winning himself a new title in the process, Food & Wine reports.
In the Sept. 4 clip, which has since been viewed over 36,000 times, Kumar methodically smashes the nuts, which are laid out in rows of two, while keeping his hands locked behind his back. Intriguingly, he also goes barefoot during the prizewinning stunt, which took place in the southern state of Andhra Pradesh.
FLORIDA TOWN OF MAYO CHANGES NAME TO 'MIRACLE WHIP'
It remains unclear exactly how Kumar became so skilled at smashing walnuts with his head, or whether he suffered a headache afterward.
As noted by Food & Wine, Kumar has now defeated reigning champ Muhammad Rashid, who previously mused is no simple feat.
FOLLOW US ON FACEBOOK FOR MORE FOX LIFESTYLE NEWS
The former champ once told BBC that attempting to set such records take "a lot of practice, six to seven hours daily."