Kroger supermarket opening new restaurant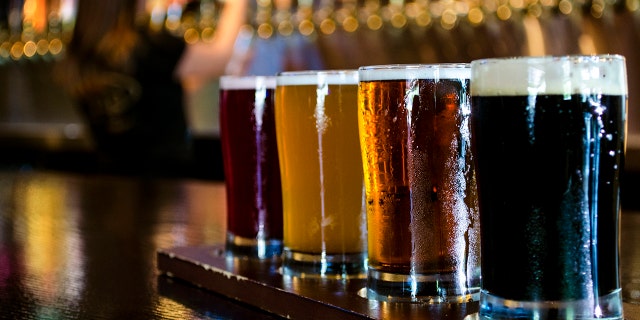 NEWYou can now listen to Fox News articles!
Kroger Co., one of America's leading supermarkets, is opening its very first restaurant near the company's Cincinnati headquarters. Kitchen 1883 — a name chosen in homage to the year Barney Kroger founded the retailer — will serve comfort food from a "made from scratch menu" alongside hand-crafted cocktails in a family friendly atmosphere, according to an online job posting.
"Our 'New American Comfort' menu is a melting pot of American and international flavors," the company said in a statement on its website. "Kitchen1883 [sic] is about the community and the foods they love. It's about gathering to celebrate life over food that speaks to the soul."
Earlier this year, Kroger expanded its fresh ready-to-eat meal selection in over 120 "Marketplace" locations, which the company says is one of its "primary growth formats for the future," reports Business Insider. Customers can find everything they would at Target or Walmart, in addition to wine bars with craft beer on draught, dine-in areas with flat-screen TVs and fireplaces, and an emergency healthcare clinic. The store is so large that they've even provided benches throughout for guests to rest.
Like the Marketplace expansion, Kroger's new restaurant could offer a major growth opportunity for the company. "We know that the massive $1.5 trillion U.S. food market creates a unique and sustainable growth opportunity for Kroger," said CEO Rodney McMullen.
According to local Cincinnati news station WCPO, Kitchen 1883 is scheduled to open for lunch, dinner, and Sunday brunch in October near a Kroger Marketplace in Union, Kentucky. Did you know these 10 things about the supermarket giant?