Kristin Cavallari sparks backlash from vegans after making joke on Instagram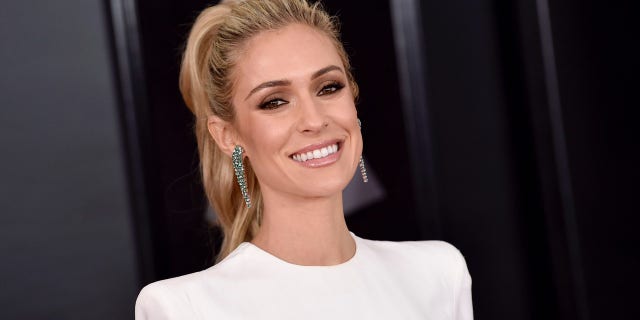 Reality star Kristin Cavallari is being slammed by vegans for a joke she made on social media.
Trouble started when the "Very Cavallari" star posted a photo on Instagram in May of her holding a chicken. "Pet today, dinner tomorrow. Kidding. Kind of," Cavallari captioned the pic.
Vegans were not happy with the idea that the bird might become someone's meal and fired back at Cavallari in the comments.
"I bet you won't be able to talk like that if you are the one being butchered and served," one person wrote.
WOMAN WHO LOST 252 POUNDS REJECTED ON TINDER AFTER SENDING PICS OF HER EXCESS SKIN
"I'm a fan but this post is in very bad taste. I found it cold and cruel," someone else commented.
Cavallari then fueled the backlash over the weekend by posting a photo of her holding a baby goat, writing: "The vegans will say she's trying to get away because of my chicken comment."
Once again, the vegans were quick to criticize the TV personality in the comment section.
"Wow, girl, you think that chicken comment of yours was funny? Please do some research on veganism and maybe you'll understand why we don't take your 'animal jokes' lightly," someone wrote.
"…seeing this new side of you, mocking vegans who are the people with the biggest hearts on earth is just disgusting," another person commented.
"Vegans make up more of the population than she obviously knows about! It's like making a joke about Muslims not eating pork or Jews not eating shellfish. Sorry some people care about other living things not dying for your enjoyment. I'm unfollowing!" another critic wrote.
Though not everyone took offense to Cavallari's joke, weighing in to defend her.
"I'm a vegan and I find this and the chicken post hilarious. Calm down, people. Trolling on Instagram only makes you look like a stereotype and ridiculous," one of her supporters wrote.
FOLLOW US ON FACEBOOK FOR MORE FOX LIFESTYLE NEWS
"I personally thought the chicken statement was hilarious; it's natural as we are carnivores. Stop trying to change people and concentrate on yourselves and your own decisions. We don't have to be over the top and preach everything we do, which is unfortunately the way a lot of people in society live these days. I'm a meat eater and couldn't care less how much of the population eat meat, etc., and don't force vegans to change their life choices, I think you all need to calm yourselves down and just live your life!" someone else added.