Krispy Kreme launches edible coffee squares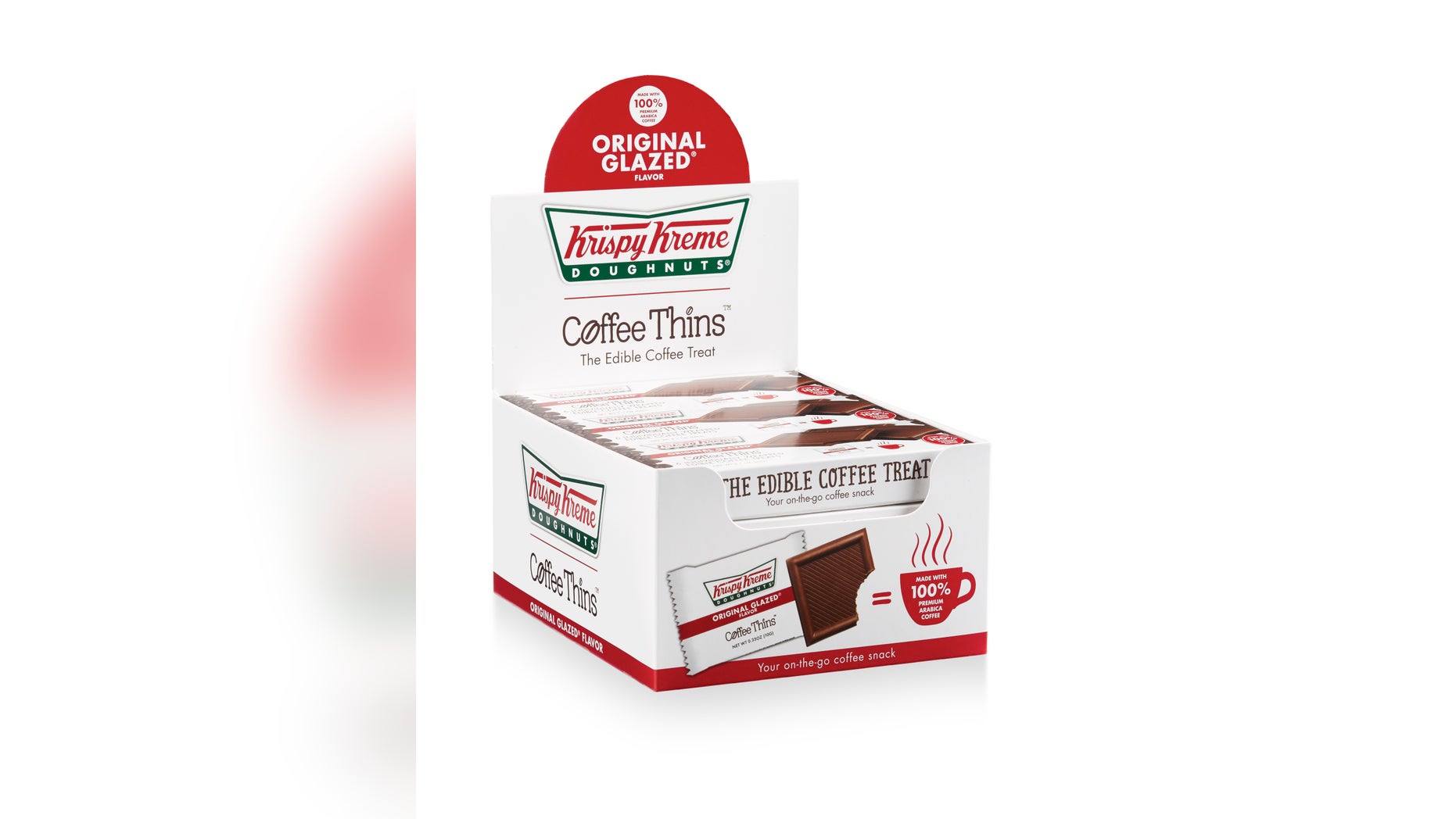 You can now get your coffee in bar form, thanks to donut purveyor Krispy Kreme.
Krispy Kreme Coffee Thins are described as a "revolutionary edible coffee treat" made using a patented technology process that infuses the donut chain's signature coffee flavor into the chocolate, according to a release.
The bars come in three flavors: Original Glazed, Caramel Macchiato, and Cappuccino. They are available at participating Walmart, Food Lion, Southeast Grocers and Southeast Circle K convenience stores in the U.S. .
"This is truly an innovative take on our classic coffee and doughnut flavors," said Tony Thompson, president and CEO of Krispy Kreme Doughnuts.
"Krispy Kreme is really on the cutting edge with the introduction of edible coffee products with Tierra Nueva's patented process. It's allowing us to share iconic Krispy Kreme flavors in a revolutionary way."
Love Krispy Kreme? Check out our slideshow on 15 things you probably didn't know about the doughnut chain.