Kasich defends eating pizza in NYC with a fork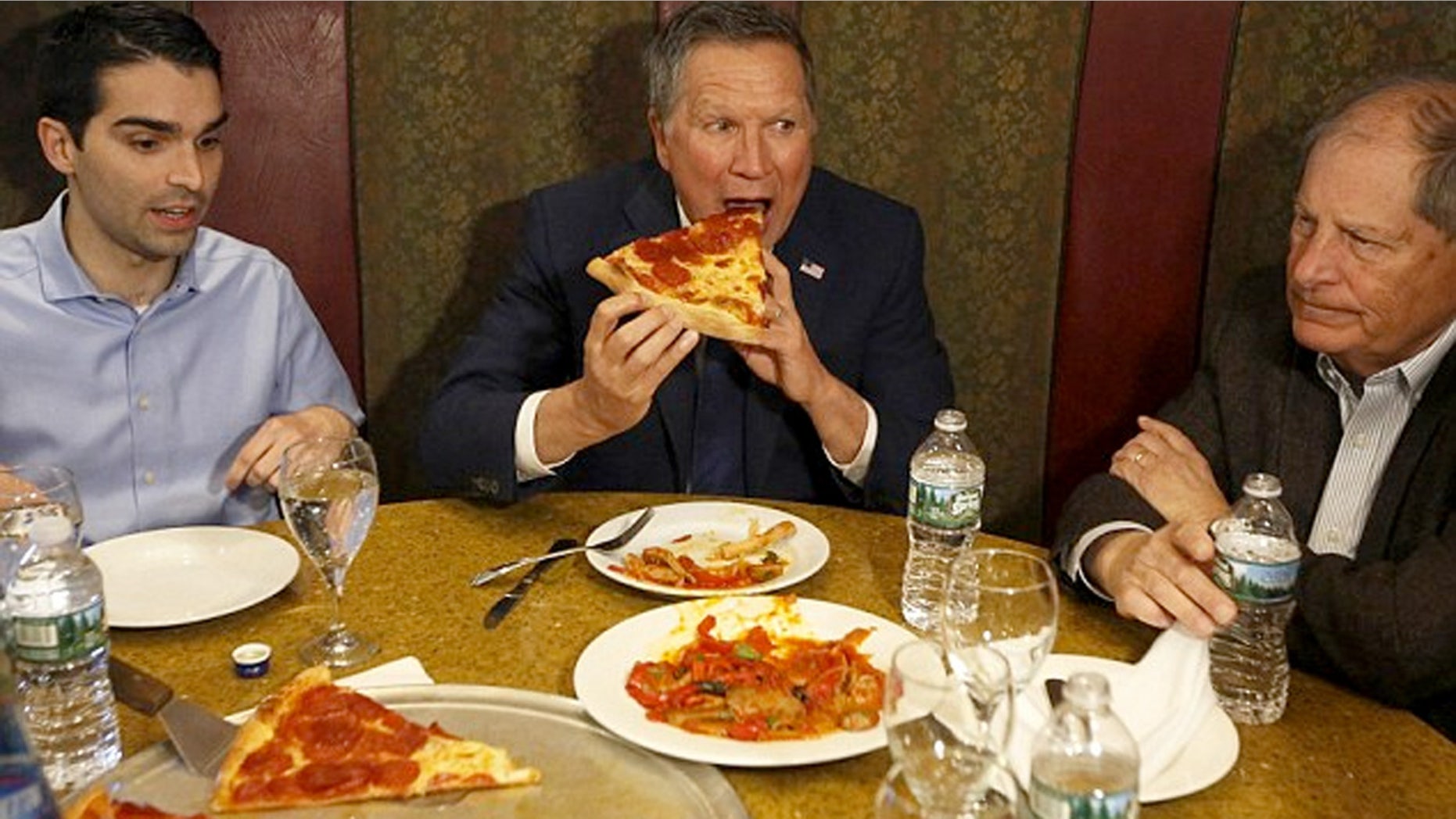 Republican presidential candidate John Kasich defended himself Thursday after committing the unspeakable: eating pizza in New York with a fork.
The faux pas made during a stop at the legendary Gino's Pizzeria in Howard Beach, Queens Wednesday drew the mock ire of locals and reporters.
Speaking on ABC's "Good Morning America" Thursday, Kasich explained himself.
"Look, look, the pizza came scalding hot, OK? And so I use a little fork," said the governor of Ohio." "You know what? My wife who is on spring break with my daughters said, 'I'm proud of you. You finally learned how to use a utensil properly.' But I mean — not only did I eat the pizza, I had the hot sausage. It was fantastic."
Kasich, who went for lunch following a town-hall meeting at a nearby church, seemed to realize his mistake mid meal and finished the rest of the slice with his hands.  But he broke another rule when he didn't fold the pizza, like real New Yorkers do.
He then put on an apron and served free slices to customers on the campaign stop.
Kasich isn't the first to fumble with pizza etiquette. New York native and GOP frontrunner Donald Trump was caught eating pizza with a fork and knife during a meeting with Sarah Palin at the Famous Famiglia chain in Times Square in 2011 and last year New York Mayor Bill de Blasio was widely mocked when he did the same thing at Goodfellas on Staten Island, so maybe you can forgive Kasich for his midwestern manners.
NYC Mayor Bill de Blasio eating pizza with a fork at Goodfellas in Staten Island. (AP)
Still, the act earned Kasich some ribbing, which he tried to brush off--like a real New Yorker.
"New Yorkers eat their pizza a certain way. Not just New Yorkers, but around the world," Robin Roberts told the Ohio governor.
"Listen — I was eating pizza before that reporter was born."