Japanese bar offering discounts based on high heel height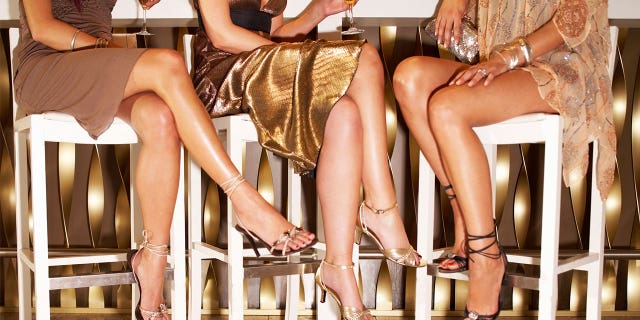 NEWYou can now listen to Fox News articles!
Looking for an excuse to buy new shoes? Turns out, wearing high heels can actually save you money... on your bar tab, that is.
My Place Café & Bar, a new venue located on the first floor of the Hilton Osaka hotel in Japan, is offering female customers a discount on their food and drink orders based on the height of their high heels, Sora News 24 reports.
TOKYO RESTAURANT OFFERS ALL-YOU-CAN-DRINK ALCOHOL FOR LESS THAN $1
To qualify for the promotion, heels must be at least five centimeters (two inches) tall. But the higher the heel, the greater the discount on the bar's select dining options, craft beer, organic wine and cocktails.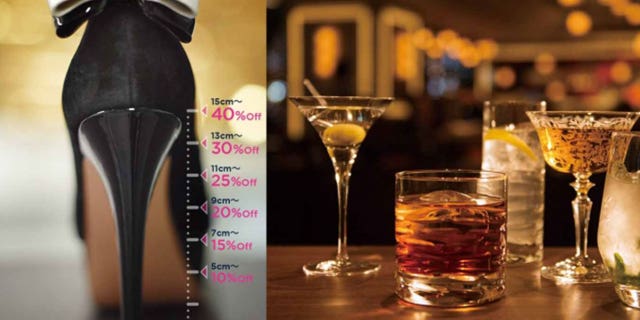 Discounts start at 10 percent off your order, with each additional two centimeters of heel height receiving a better deal.
Heels from seven to nine centimeters get 15 percent off, nine to 11 centimeters 20 percent, 11 to 13 centimeters 25 percent and 13 to 15 centimeters 30 percent. Anyone wearing heels above 15 centimeters (almost 6 inches!) will 40 percent off their bill.
My Place is running its "High Heels Ladies Night Discount" on Thursday nights starting June 15 and it lasts from 6 p.m. and 11:30 p.m.
FOLLOW US ON FACEBOOK FOR MORE FOX LIFESTYLE NEWS
My Place isn't the only bar offering unusual promotions to attract customers.
Mong Bar in Ko Lanta, Thailand, offers visitors free shots if they're willing to partake in an extreme version of the famous knife game. The popularity of this deal proves people will go to just about any length to save money on alcohol.