In-N-Out sues Puma over California 'Drive Thru' shoes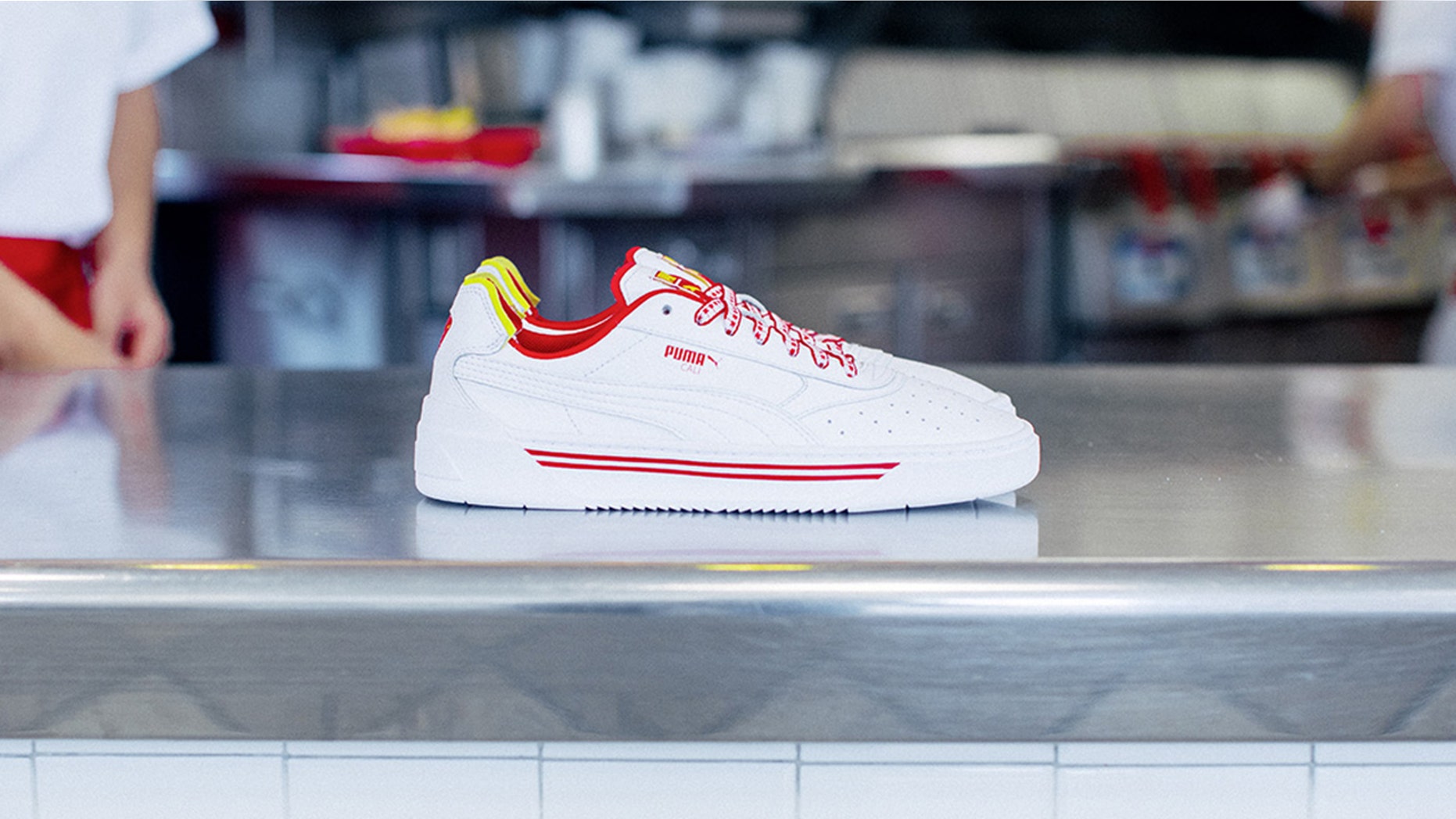 It's not all palm trees and California sunshine for these two brands.
In-N-Out is not pleased with Puma's new sneaker released this month – the Cali-0 Drive Thru CC – and is suing the popular shoe company for copyright infringement.
IN-N-OUT WON'T EXPAND EAST OF TEXAS, OWNER SAYS
The incredibly popular fast-food chain, which is known for its classic red and yellow colors and signature palm tree logo, is claiming Puma ripped off its trademark for the new tennis shoe — a white $90 sneaker with red and yellow accents and red laces with palm trees stamped across them.
In-N-Out claims it never authorized nor collaborated with Puma for this product, Arnie Wensinger, Executive Vice President In-N-Out Burger said in a statement to Fox News.
FOLLOW US ON FACEBOOK FOR MORE FOX LIFESTYLE NEWS
"In-N-Out Burger did not authorize Puma's and Cherman's intentional use of In-N-Out's trademarks and trade dress, including color designs and palm tree logos. By using In-N-Out's designs and trade dress, Puma and Cherman intentionally confused consumers for their own benefit and have also created the impression that our marks and unique trade dress are available for public use," the statement read. "We will always vigorously defend our trademarks and the distinctive elements that represent our brand to our Customers."
In-N-Out also claims to have sent two cease-and-desist letters requesting Puma stop selling the item, but Puma, "has thus far been unwilling to discontinue all of its infringing activities," The Blast reported.
CLICK HERE TO GET THE FOX NEWS APP
On Puma's website, the shoe is advertised as paying "homage to this classic [California Drive Thru] style and an essential part of the Cali lifestyle: its burger diners."
Puma declined to comment on ongoing court cases, but on its website, the tennis shoe seems to now be sold without the palm tree laces.