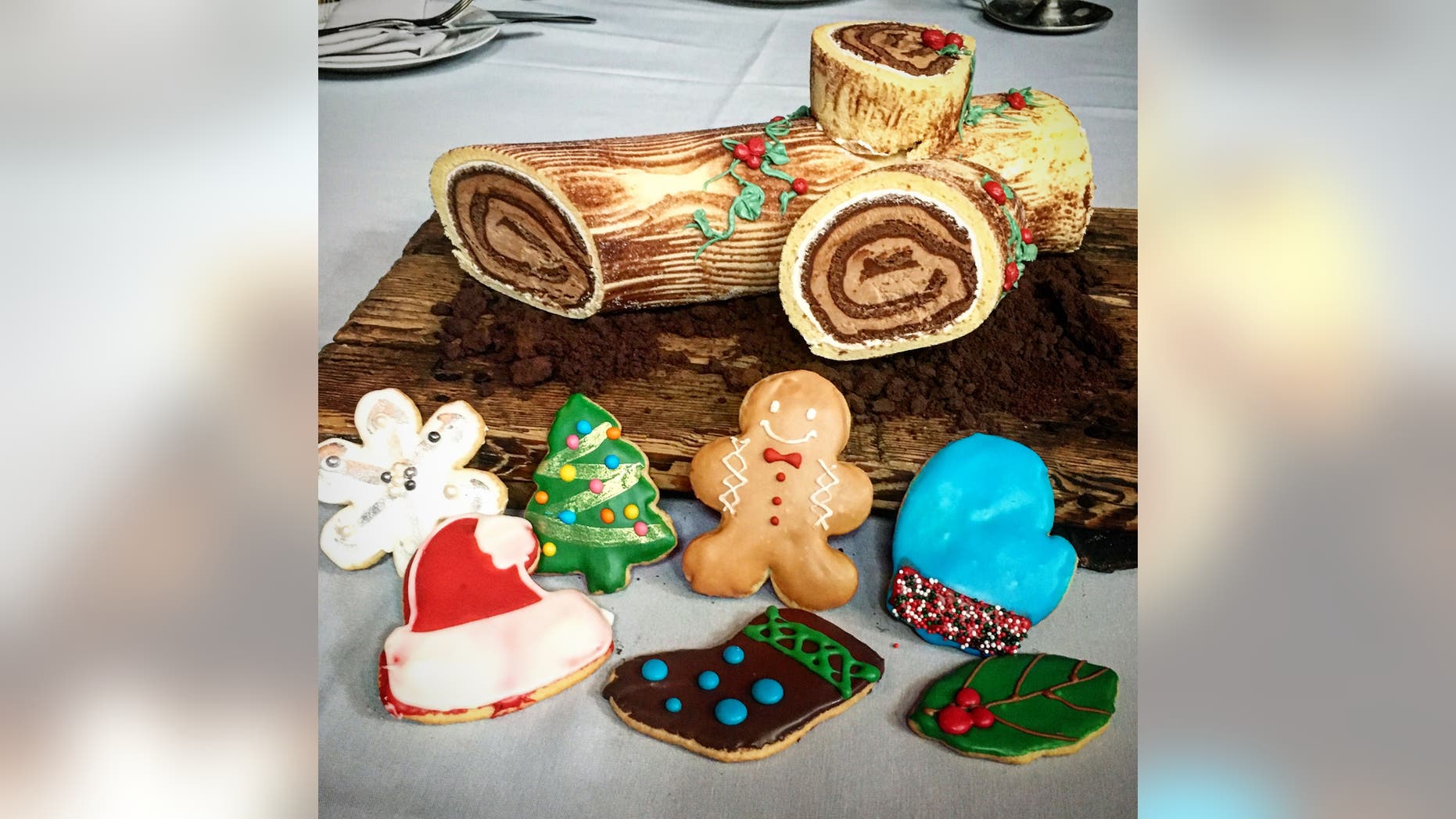 Sugar cookies are a holiday classic that take time and patience to cut and frost, but the product is always delicious and makes a fun gift.
Cook Time:8 min
Prep Time:30 min
Total Time:38 min
Servings: 12
Ingredients:
1 ½ cups Butter (soft at room temp.)
3 cups Granulated Sugar
3 ea. Large Eggs
2 teaspoons Vanilla Bean Paste
5 ½ cups All Purpose Flour
2 teaspoons Baking Powder
1 teaspoon Kosher Salt
1 pound Confectioner's Sugar/Powdered Sugar (1 box)
3 Egg Whites
Optional Food Coloring
Optional Sprinkles and Other Decorative Edibles
Preparation:
Sift together flour, baking powder and kosher salt. Set aside
In a kitchenaid bowl with a paddle attachment, cream butter and sugar
Once light and fluffy, add eggs one by one while scraping down sides of the bowl after each addition.
Add vanilla paste and paddle.
Add the sifted dry ingredients in 2 batches on low speed. Each time, mix together until just combined. (do not over mix) Wrap the dough in plastic wrap in a block shape and let chill for at least one hour. Pre-heat oven to 400F.
Roll out rested dough with a rolling pin on a floured surface to ¼ inch thickness. Cut out with your favorite cookie cutter and line 1 inch apart on a parchment lined baking tray. Chill in the refrigerator once more on the tray for one hour before baking. Bake 6 to 8 min. in the oven and cool.
Place the powdered sugar in a bowl with a paddle attachment (can also do by hand) Add one egg white at a time while mixing (waiting for the egg white to completely combine with the sugar) until just thick enough to coat the back of the spatula without dripping down.
Separate into different bowls to color. Dip the top surface of each cookie and let dry or add sprinkles while wet to stick to surface.