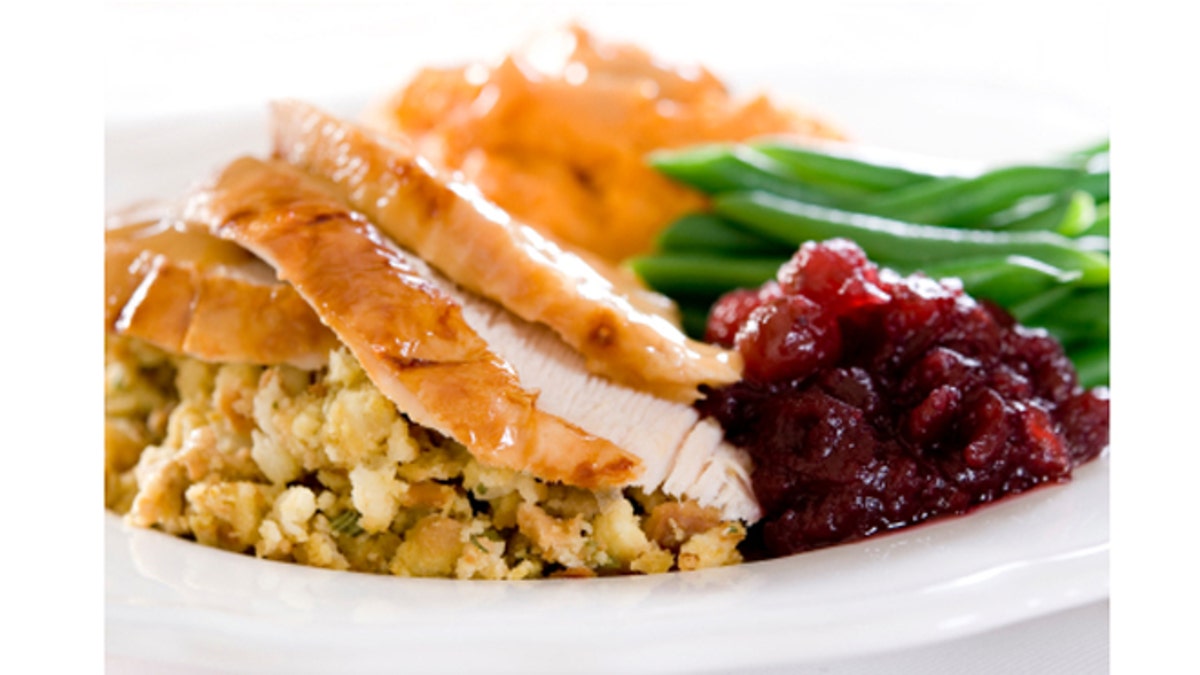 New Ways to Use Your Thanksgiving Leftovers
Thanksgiving dinner is nearly as treasured for its leftovers as for the feast itself. In fact, wise cooks cook with the goal of having lots of leftovers left over. The first round of dishes are DIY treats that kids or visitors can fish out of the fridge themselves. But then the cook recovers her or his energy and, staring at a bowl of cold spuds, remembers a wonderful British pub dish called Cottage Pie, based on humble mash. Or recalls the shredded turkey in a spicy Mexican posole from a vacation long ago. Thanksgiving leftovers, being in the best way rather basic foods, lend themselves to internationally inspired twists. Here we dish up more than a half-dozen delicious, playful uses for those precious Turkey Day leftovers.
Mexican: Stew from Leftover Roast Turkey
While usually an ingredient in moles, roasted pumpkinseed kernels add another layer of nutty flavor to this posole-style broth. Look for them in specialty markets and health-food stores. Substitute ancho chile powder if guajillo is unavailable.
View Recipe: Mexican Turkey Stew
Colombian: Turkey Arepas from Leftover Turkey
Arepas are corn cakes popular in Latin American countries. Look for arepa flour in the international food section of large supermarkets or in an ethnic market. Don't substitute masa harina or cornmeal for the arepa flour, which is precooked. Store the flour in an airtight container in your freezer to extend its shelf life.
Spanish: Flan from Leftover Sweet Potato
This flan—Spanish baked custard—is best when made with leftover sweet potatoes that have been simply prepared and minimally seasoned. Use ground nutmeg in place of grated whole nutmeg, if you prefer.
View Recipe: Sweet Potato Buttered Rum Flan
Three More Ways to Use Grated Whole Nutmeg
1. Add a dash or two to sautéed spinach to build complex flavor.
2. Mix 1/4 teaspoon into spice rubs for meats.
3. Use it to top chai tea, cappuccinos, or eggnog.
Greek: Salad from Leftover Green Beans
Serve this Mediterranean-flavored side dish with roasted, simply seasoned chicken, pork, beef, or fish.
View Recipe: Green Bean, Feta, and Black Olive Salad
French: Kir Royale from Leftover Cranberry Sauce
Leftover cranberry sauce helps concoct a lightly sweet homemade cranberry liqueur in this twist on a classic French cocktail. Allow four days to steep the liqueur. Garnish with cranberries, if you like.
View Recipe: Cranberry Kir Royale
English: Cottage Pie from Mashed Potatoes
Leftover mashed potatoes are mixed with white cheddar cheese to form the top crust for this British pub-food staple. Ground beef is traditionally used, but lean ground turkey will work, as well. Brown the crust under the broiler for a minute or two, if you like.
View Recipe: English Cottage Pie
Indian: Samosas from Mashed Potatoes
This dish uses leftover mashed potatoes in a big batch of Indian-inspired snacks—great for parties.
View Recipe: Vegetable Samosas with Mint Chutney
Three More Ways to Use Garam Masala
1. Stir it into cooked lentils.
2. Add to curry dishes.
3. Sprinkle onto roasted or sautéed butternut squash for an exotic, fragrant flourish.
More from Cooking Light
Crowd-Pleasing Thanksgiving Turkey Recipes
Thanksgiving Wine and Beer Matchmaker