Freddie Prinze Jr. launches first cookbook, joins bevy of celebs finding fame in the kitchen
Fans of mid-1990s rom-coms rejoice.
Freddie Prinze, Jr. is back. But not on the big screen. This time the former teen heartthrob is melting cheese--  instead of hearts—in the kitchen.
"Back to the Kitchen," the actor's first cookbook was released Tuesday, making him the latest celebrity to pivot his onscreen career to cooking.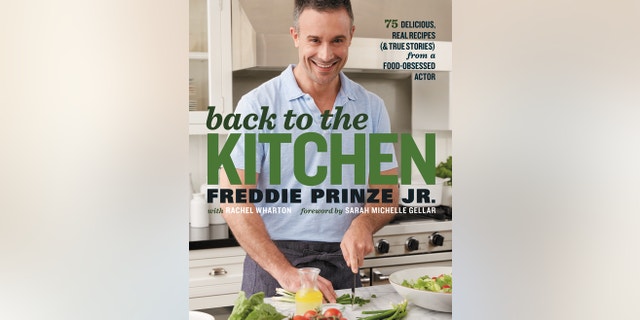 Prinze Jr. doesn't claim to be a professional chef but his love of cooking developed at an early age. In the intro, the actor explains that he "didn't learn how to throw a football until I was out of high school, so no chance of playing in the Super Bowl for me [...] My mom said the kitchen was a better place for my brainy-brain, and plus, she wasn't into sports."
So what does the actor like to whip up at home?
According to Amazon, since Prince Jr. pays homage to Puerto Rican heritage and the flavors of his hometown in New Mexico.
"His eggs come New Mexico style, served with from-scratch biscuits and green-chile gravy. His tacos are the real deal: soft tortillas, homemade salsa, filled with steak layered with quick-pickled cucumbers, or spicy fish dressed with watermelon and thai chiles. Now in this family-focused cookbook, Freddie teaches fans to cook his mainstays, the recipes that he makes on even the busiest weeknights, as well as more luxurious date night meals."
Prinze Jr.'s book may have plenty of spice but he's not the first in the family to dabble in the culinary world. Last fall, wife Sarah Michelle Gellar launched Food Stirs, a Blue Apron-type subscription service focused on everyone's favorite part of dinner: desserts.
"Back to the Kitchen" includes 75 recipes and personal anecdotes from the actor. The hardcover version retails for $17.79 on Amazon.