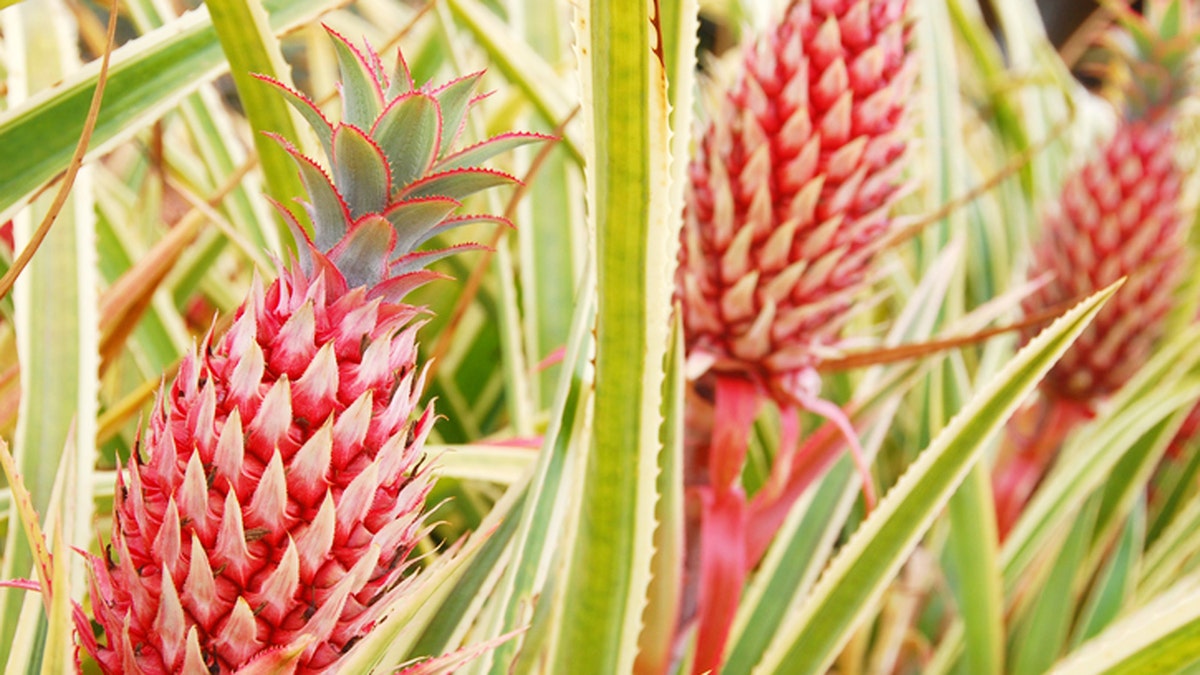 Food producer Del Monte has received approval from the Food and Drug Administration to start selling a genetically engineered pineapple with pink flesh.
The new species Ananas comosus has been given the more consumer-friendly name of the "Rosé" and, according to The Packer, Del Monte has quietly been working on the fruit's development since 2005.
TO LABEL OR NOT TO LABEL? WHAT YOU NEED TO KNOW ABOUT GMOS
So what makes the usually golden-colored fruit pink? The patened pineapple DNA is injected with a healthy dose of lycopene, the bright red pigment found in tomatoes and watermelons.
According to the FDA, Del Monte will label the new fruit "extra sweet pink flesh pineapple" so that people expecting yellow fruit won't get confused by new variety.
The agency also noted that "Although [Del Monte] will market this pineapple in the United States, they are not planning on growing it here. The company is working with the government of Costa Rica on this matter."
THE TRUTH ABOUT THOSE FRUIT AND VEGETABLE PESTICIDE WASHES
In November 2015, the FDA approved a genetically modified salmon-- the first genetically engineered animal to receive U.S. approval for human consumption.
There are currently just 12 genetically modified plants that are commercially produced in the U.S. but estimates suggest that between 40 to 75 percent of all processed foods sold in the country contain some type of GMO-containing ingredient.