Fast-food study determines favorite restaurant in each state, but Twitter isn't buying it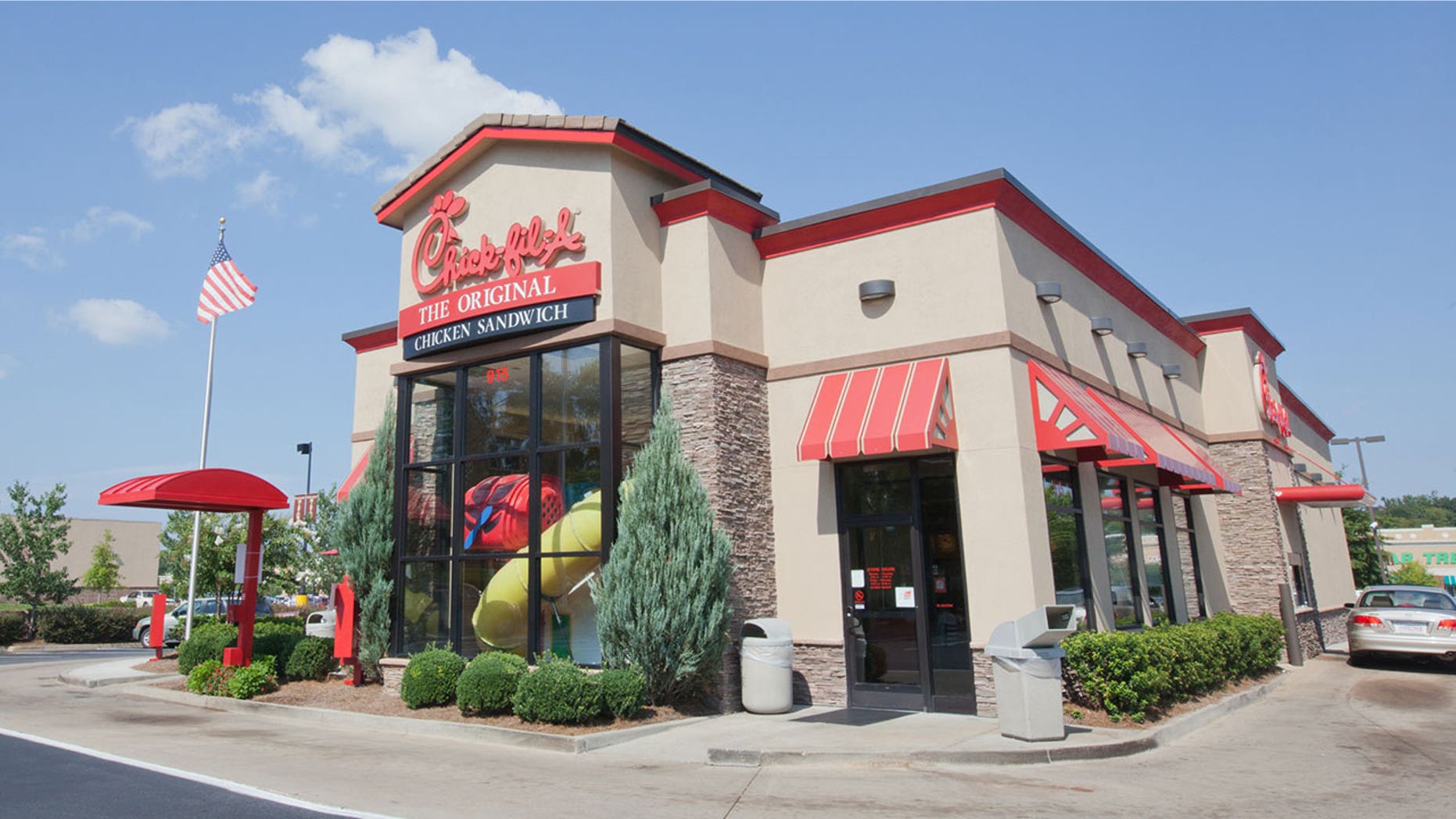 On Thursday, Business Insider released the results of a joint study with Foursquare that aimed to determine each state's favorite fast food restaurant, using data obtained from Foursquare check-ins.
There's just one problem: Plenty of fast-food fans aren't buying it.
According to the results of the study, Chick-fil-A was found to be the favorite restaurant chain in a total of 39 states, as illustrated in this heavily maroon-tinged map first shared by Business Insider:
"For the study, we looked at which chains received the most visits on average in every state based on the total number of visits to each chain divided by the number of locations in that state," wrote Business Insider, who added that "Chick-fil-A dominates — which isn't surprising."
CHICK-FIL-A TESTING NEW 'SPICY' OFFERINGS AT SELECT LOCATIONS
Twitter users were quick to refute the study's findings, however, arguing that the results don't actually reflect what people in any given state prefer, and calling the study "nonsense."
Some also claimed that, in states where Chick-fil-A wasn't the winner, the restaurants were determined to be a state's "favorite" weren't even all that popular.
Media outlets like the Oregonian and the SFGate, too, were unconvinced by the results, with the Oregonian calling them "inconceivably bad" and SFGate saying they've "got issues" with Cane's as California's top choice.
The SFGate also reported that Business Insider removed a Twitter post featuring the map from its timeline.
ALAMABA CHICK-FIL-A CAUGHT IN HILARIOUS FEUD WITH BBQ JOINT
Still other Twitter users took umbrage with the methodology behind the study, which was taken solely from diners who use Foursquare.
In 2016, too, Business Insider shared the results from an identical study with Foursquare, which showed that Chick-fil-A didn't have as much dominance as they reportedly do in 2017.
FOLLOW US ON FACEBOOK FOR MORE FOX LIFESTYLE NEWS
But no matter what Foursquare or Twitter has to say, the results of a 2017 report from the American Consumer Satisfaction Index suggest that Chick-fil-A is, in actuality, America's favorite fast food restaurant. According to its survey, Chick-fil-A was ranked as the top fast food restaurant for a third year in a row in terms of customer satisfaction, scoring 87 out of a possible 100 points on the ACSI's annual index.