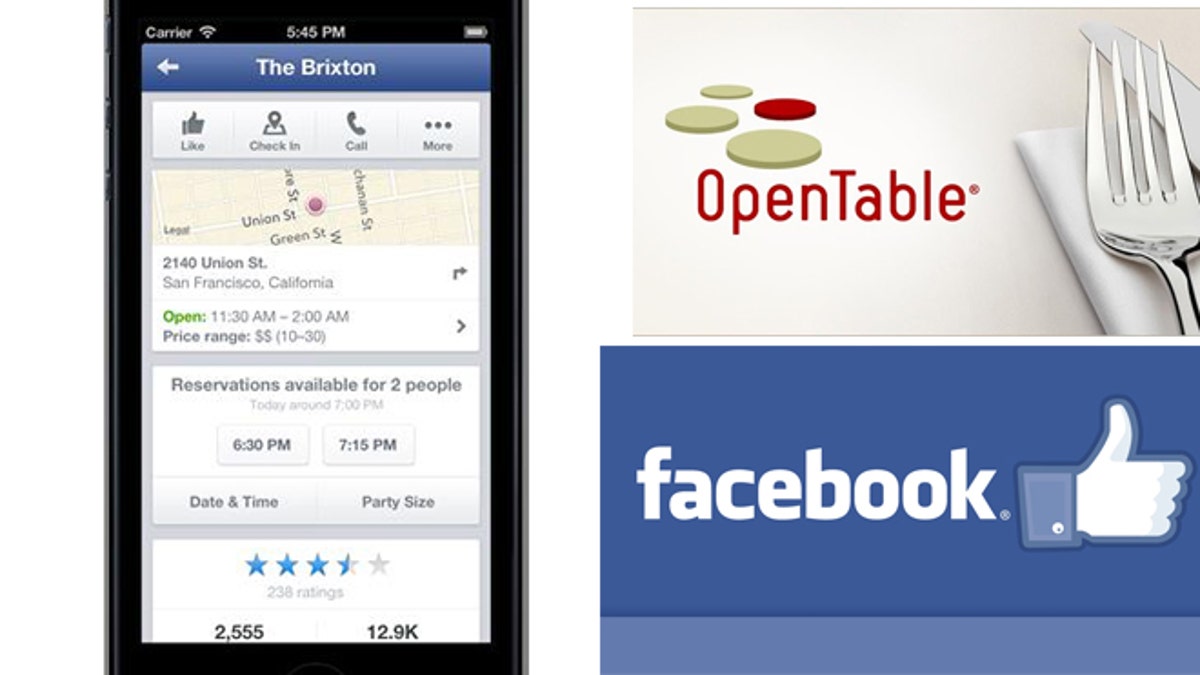 Starting this week, you'll be able to use Facebook to book your favorite restaurant on your mobile device.
Working with the restaurant reservation network OpenTable, users will have the ability to book a table at 20,000 North American restaurants' Facebook pages.This means that hungry diners no longer need to visit a separate mobile site or open a separate app to score a reservation.
All diners need to do is visit a restaurant's page on the social network from their mobile device and they will be able to make a direct reservation on OpenTable using the Facebook app using the 'Nearby Places' function as well as restaurant fan pages.
In February, OpenTable released a Places I've Eaten Facebook app that gives consumers a way to list and rate the restaurants they've been and share it with their friends in their social network.
Separately, OpenTable has also been testing an app that will allow diners pay for their meals with a tab of a button, and without waiting for the check.