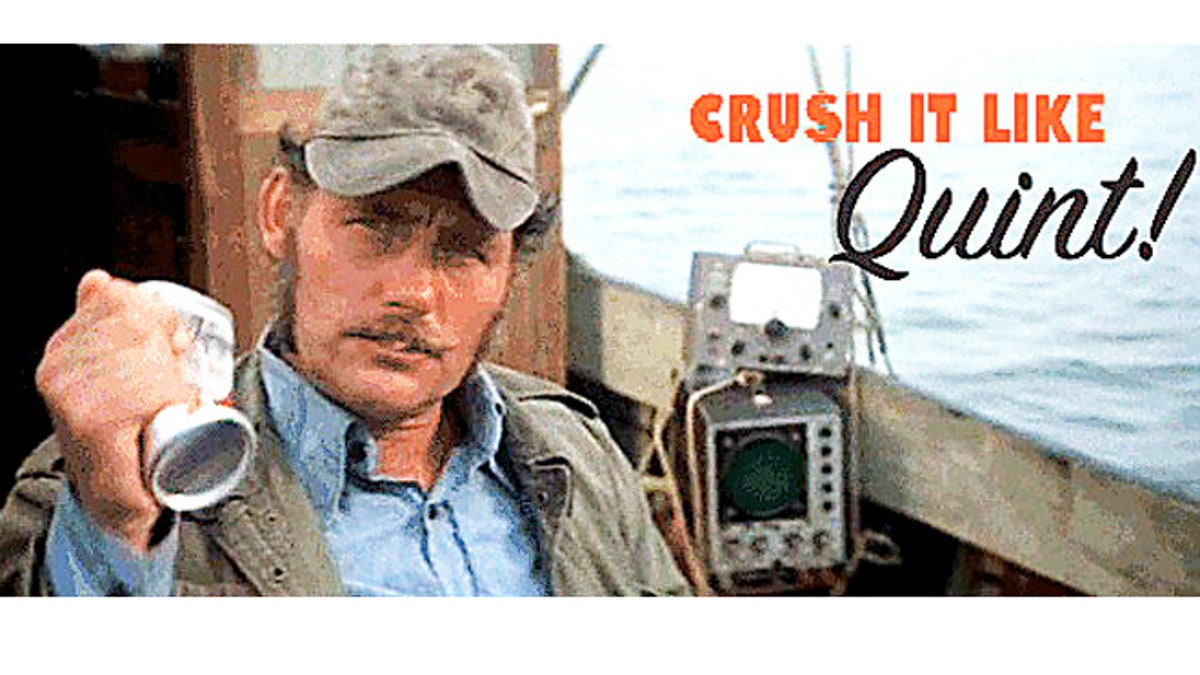 Narragansett Beer is reintroducing a 1970s can design featured in the movie "Jaws."
The company says the retro design depicting a ship and a red diagonal stripe is being re-released temporarily in honor of the Discovery Channel's "Shark Week," which began Sunday.
In the 1975 film, Capt. Sam Quint, the shark hunter played by the late Robert Shaw, crushes a can of 'Gansett with one hand to intimidate the oceanographer played by Richard Dreyfuss.
The Narragansett Brewing Co. was founded in Cranston, R.I., in 1888 and produced its first beer two years later. The company's beers are now produced in Providence; Rochester, N.Y.; and Buzzards Bay, Mass.