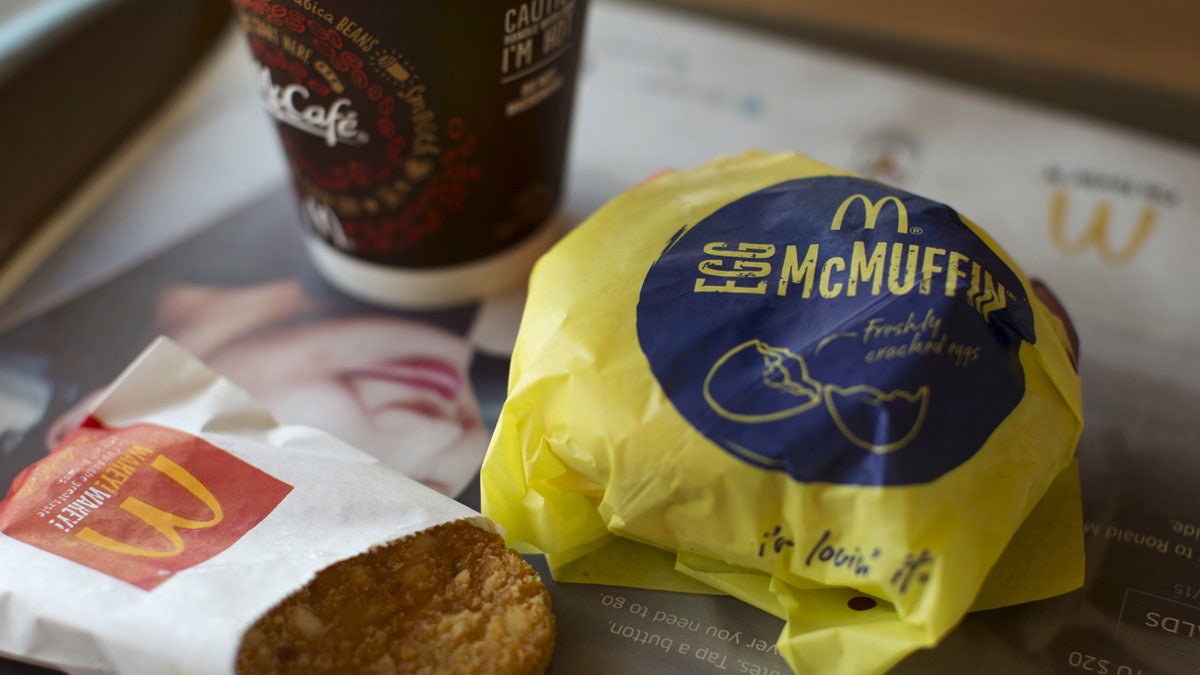 He's not lovin' it.
Ohio police are looking for a man who drew a gun Wednesday after being told by a McDonald's drive-thru worker that the store was out of Egg McMuffins.
The incident occurred shortly after 3:30 a.m. at a McDonald's in Warren, a small town in Northeast Ohio.
Police said the worker told them that the driver called her a vulgar name after pulling out the gun and then kept cursing at her before speeding away.
Warren police are using surveillance video footage in hopes to identify the man.
The Associated Press contributed to this report