Domino's driver earns $900 tip from church congregation who learned he 'could use a blessing'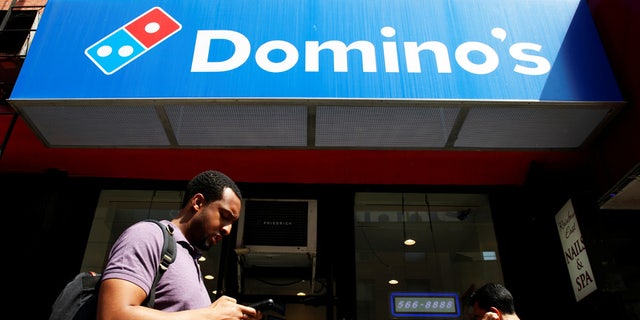 A church group in Birmingham, Ala., pooled together a whopping $900 for their Domino's delivery man, all because they thought the driver "could use a blessing."
DOMINO'S CUSTOMER ARRESTED FOR PLACING EMPLOYEE IN HEADLOCK OVER WRONG ORDER
Senior Minister Garry Brantley of the CrossBridge Church of Christ told ABC 33/40 that his congregation got the idea to reward the anonymous driver after his associate pastor walked into their local Domino's last week and learned that the driver was working multiple jobs to support his family.
"[He] went into this establishment and asked is there anyone in here who could use a blessing," Brantley told the outlet.
The group later arranged for the driver to drop off a delivery order on Sunday, where he was rewarded with the $900 tip.
DOMINO'S PIZZA CUTS PROMOTION PROMISING FREE PIZZA FOR LIFE TO THOSE WHO GOT BRAND'S LOGO TATTOOED
The employee's manager, Camron Donahoo, told to ABC 33/40 he's never seen anything like it.
"I mean there's good tips but nothing like that where there's life-changing money," added Donahoo.