Derek Jeter plans to open sports themed restaurant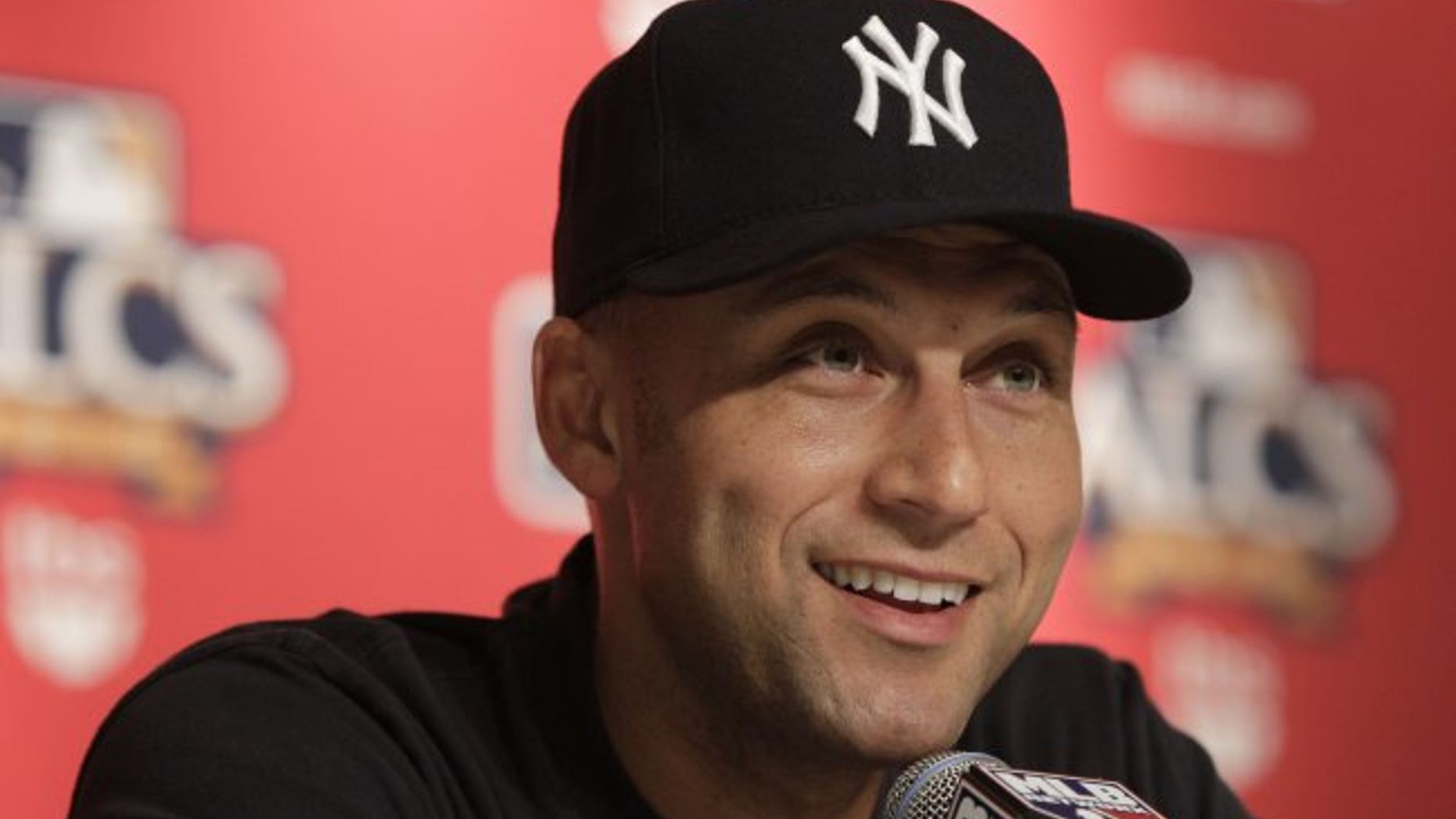 Derek Jeter is looking to add professional restaurateur to his resume after retiring from baseball.
The former Yankee has signed on with Concessions Tampa to open a sports-themed restaurant at Tampa International Airport, reports Tampa Bay Business Journal. The 3,400 plus square foot space will be called The Players' Tribute Bar & Grill— a spin-off based on Jeter's new digital media company The Players' Tribune.
"Come beyond the velvet rope to enjoy the VIP atmosphere," reads a proposal document for the eatery concept. But keep in mind that its "not a sports bar … a sports lounge."
A promo package for the restaurant features an array of professional athlete pictures including Russell Wilson, Danika Patrick, and NBA stars Blake Griffin, Kevin Love, Chris Paul, Paul Pierce and Tyson Chandler. The menu will skew "upscale" but is set to feature typical bar food offerings like buffalo wings, as well as fancier fare like a "Braised Porchetta" and "Roaster Pear Salad." One of the most popular items may be the house's signature "Jeter Burger"—but no word on what the baseball star likes to put on his own burger.
To provide a full athlete-focused experience, iPads will be available at almost every table so diners can check out The Players' Tribune website-- which features articles, videos and other content by famous athletes—while they eat.
Despite the carefully crafted plan, Jeter has some stuff competition from other restaurant projects bidding for the terminal dining space. The Bucs Bar and Grill—a Tampa Bay Buccaneer themed joint, The Kitchen by Wolfgang Puck, Bonefish Grill, Chili's and others are all vying for the eatery.
The Tampa International Airport concessions committee is scheduled to reveal the winner in mid April after evaluating the proposals.