Cops: Boy pointed gun at girl's head after she refused to give him chicken nugget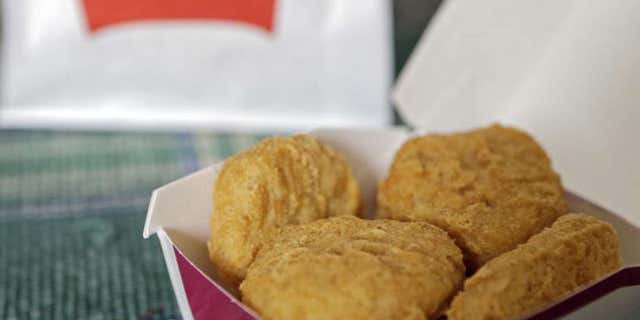 NEWYou can now listen to Fox News articles!
A 12-year-old boy was arrested Wednesday after allegedly pointing a gun at a classmate and demanding that they hand over a chicken nugget, NYPD officials said.
Police said that it was the second time the boy demanded the chicken nugget. According to WPIX-TV, the boy saw the girl buy chicken nuggets from McDonald's on Tuesday and she refused to give one to him.
The boy then followed her onto a train, pointed a gun to her head, and demanded the chicken nugget once more, police said. The girl reportedly smacked the gun away from her head and told the boy to leave.
The girl was unharmed and saw the boy showing the gun to another kid on the train. Police arrested the boy after the girl alerted teachers about the incident.