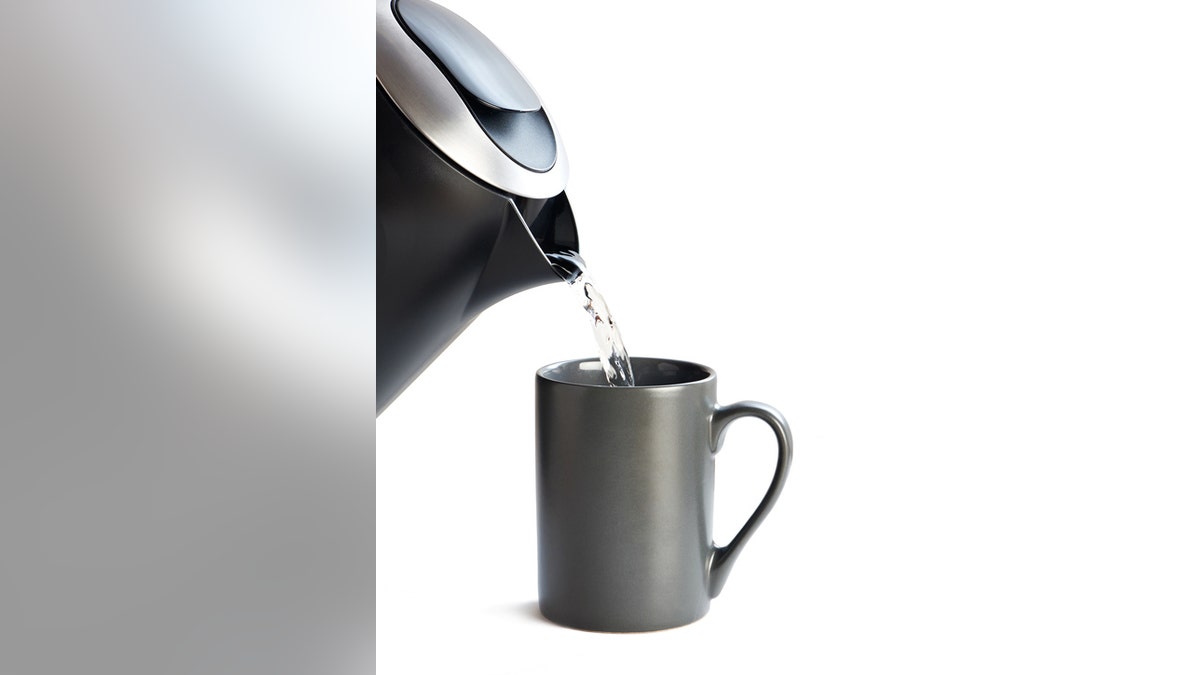 Two Slovakian brothers are promising to protect coffee lovers from stained teeth with a concoction they're calling the world's "first colorless coffee drink." It looks like a bottle of water, but CLR CFF is a "potent, cold brew," per the Evening Standard.
Self-described heavy coffee drinker David Nagy says he came up with the idea with brother Adam while in London, and the brothers aren't sharing their production process except to say it involves methods never used before.
They say it's safe, however, with Arabica beans, water, and no chemicals or sweeteners. The label notes that a 200ml bottle has 100mg of caffeine, on par with a typical cup of coffee.
So how does it taste? MetroUK proclaims it "odd but not unpleasant. In fact, it's very drinkable." But one of its tasters detects "the aftertaste of cheap wine," and suggests it would go well with a "splash of rum." In fact, mixologists are already putting the vowel-challenged beverage to that use, notes Refinery29.
If you want to sample it, you'll have to go to London (Whole Foods is among the retailers stocking it there), or order it online, where a two-pack of 200ml bottles costs $7.50.
Buzz is apparently growing, because the site warns that delivery could take up to four weeks thanks to a "huge amount of orders." (And introducing... mushroom coffee.)
This article originally appeared on Newser: A 'Colorless' Cup of Joe, Plus White Teeth