Chipotle wants to lure you back with a free burrito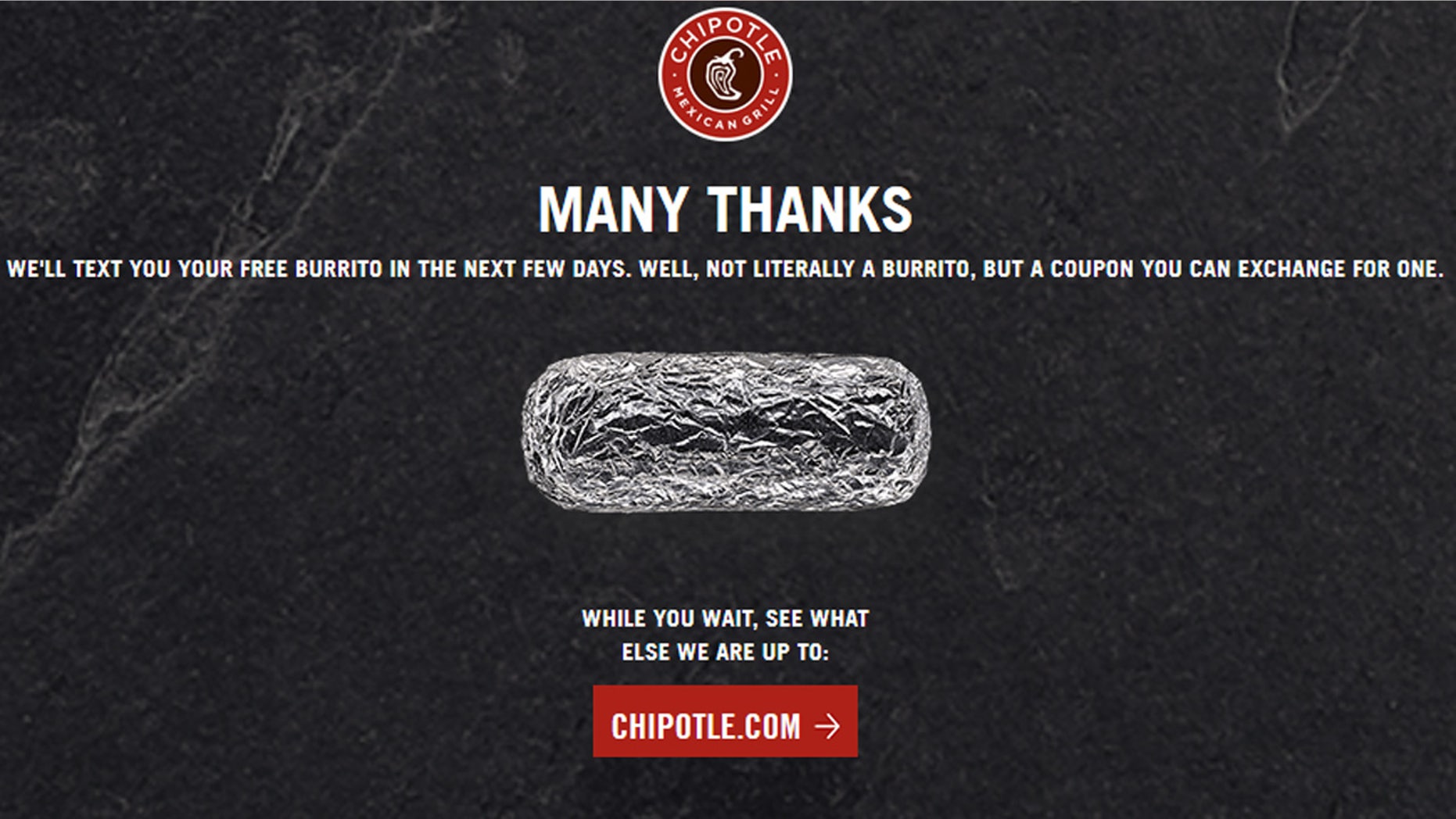 Chipotle wants to make it up to you after it closed all of its 2,000 Chipotle locations Monday for a company-wide meeting about food safety.
The beleaguered Mexican food is offering its fans a coupon for a free burrito.  This, of course, if you still eat from Chipotle after the E. coli and salmonella outbreaks and subsequent lawsuits.
All you have to do to redeem this offer is text the word "raincheck" to 888-222. They'll text you back with a coupon within the next few days.
The deal lasts until 6 p.m. EST and the company is encouraging you to share it with your friends on social media.
But apparently the promotion to woo back customers isn't sitting well with at least one person who's cellphone number was a little too close to the text number.