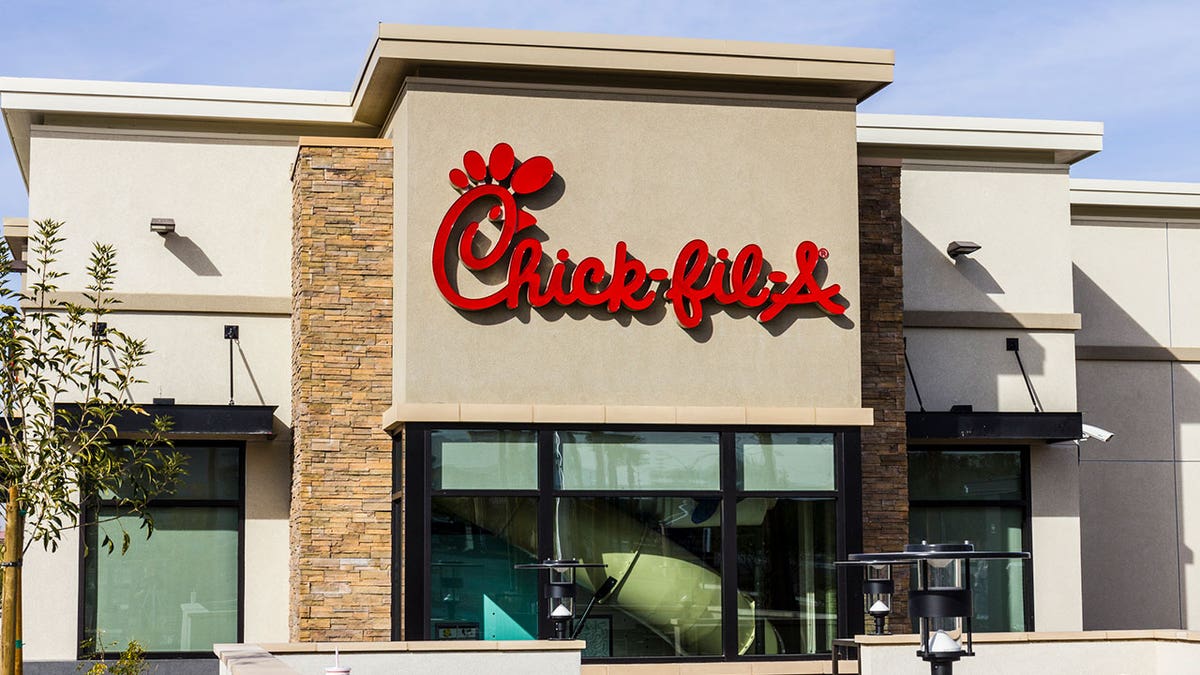 Chick-fil-A really loves cows, as evidenced by the fact that they haven't chopped one up and put it into a sandwich.
The company is also quite fond of its customers — probably for eschewing cow-filled sandwiches — and today they're rewarding their loyal clientele during the company's 13th annual "Cow Appreciation Day."
CHICK-FIL-A'S ORIGINAL NAME WAS PRETTY STRANGE
This Tuesday, July 11, the chain is celebrating all-things-chicken by giving away one free entrée to any customer who dresses in cow-inspired attire.
Interested patrons merely need a cow costume ("or any sort of cow apparel, really," according to the Chick-fil-A website) and visit their local location before 7 p.m.
"Cow Appreciation Day is the one day of the year when it's OK to dress udderly crazy in exchange for free food," reads the chain's official Cow Appreciation Day website.
A quick look at Instagram confirms that the promotion is already a rousing success, with Chick-Fil-A fans of all ages donning their cow costumes and lining up for free sandwiches, wraps, nuggets or kids' meals.
FOLLOW US ON FACEBOOK FOR MORE FOX LIFESTYLE NEWS
Chick-fil-A claims to have given away around 1.6 million entrees during Cow Appreciation Day in 2016. According to Business Insider, the company actually had to switch their annual event from Friday to Tuesday, to stem the influx of customers.
A complete list of redeemable Chick-fil-A menu items is available at the company's FAQ page.