Burger King targets McDonald's executives in new 'McMansions' ad campaign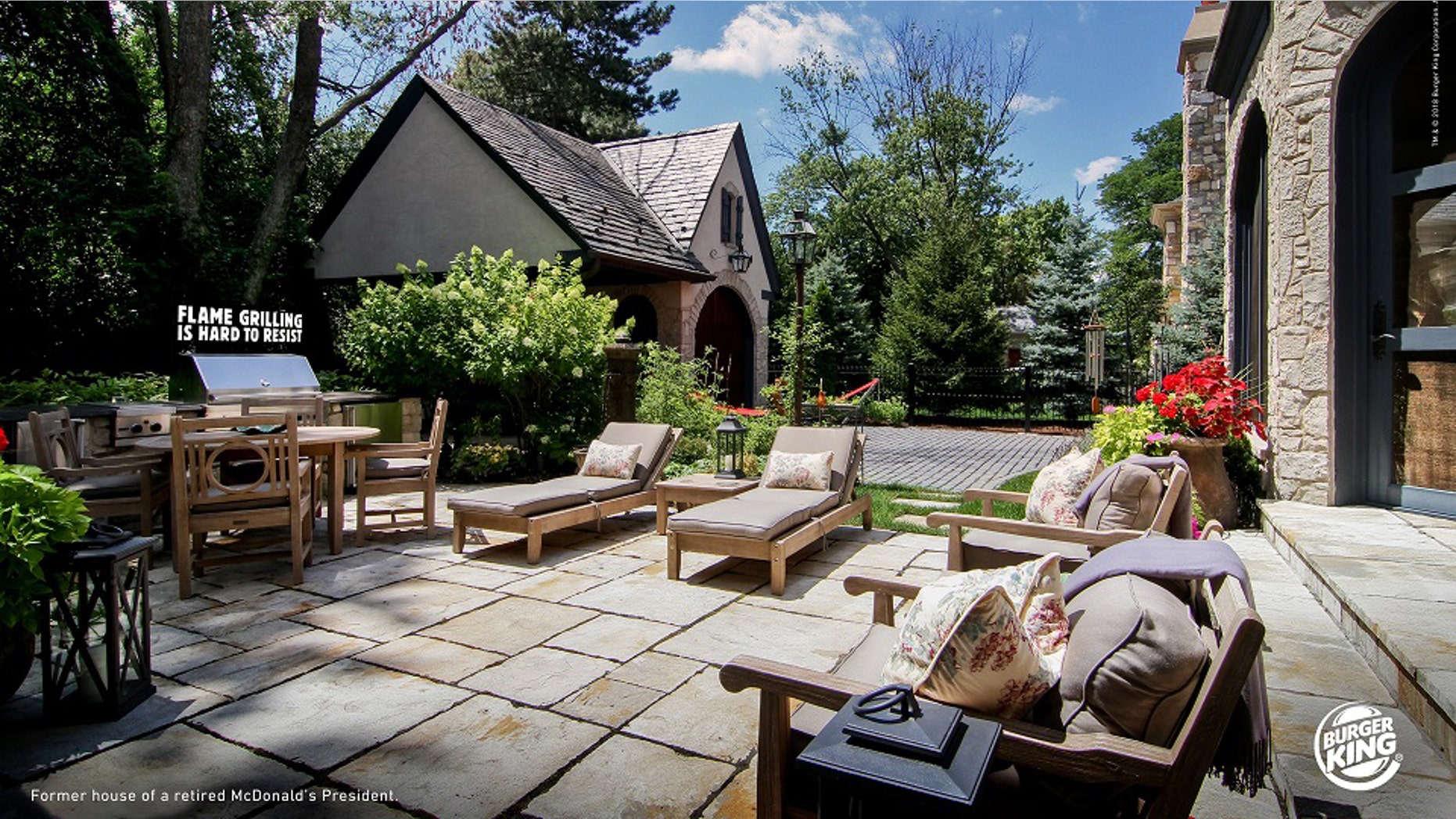 Burger King's latest ad campaign is taking aim at McDonald's executives — or more specifically, their backyards.
Each of the company's newest print ads, designed by an agency called DAVID Miami, claims to show what was once the lavish backyard of a real McDonald's executive, the kicker being that each yard also appears to contain a grill.
'JEOPARDY' CONTESTANT WANTED TO USE PRIZE MONEY TO PAY FOR TACO BELL
"Flame grilling is hard to resist," read the words printed over each grilling apparatus, the suggestion being that McDonald's executives themselves preferred a flame-grilled patty.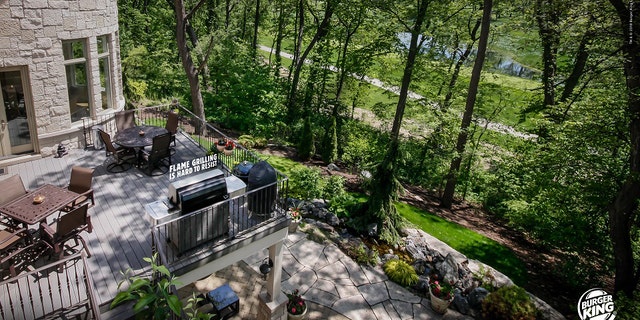 "Burger King is best known for its flame grilled burgers," Burger King said of its ads in a statement to Fox News. "Flame-grilling is what gives the Whopper sandwich its iconic taste, and what makes it America's favorite burger. And to prove it, Burger King created a series of print ads that showcase some unexpected flame-grill owners."
"It's funny, because it's true," the chain added in a statement obtained by USA Today.
WATCH: PATRONS TRY A TARANTULA BURGER AT N.C. RESTAURANT
AdAge reports that some of the photos were taken from real estate listings, meaning these particular grills may not have necessarily belonged to the "retired McDonald's director" or "retired McDonald's president" who may have used those backyards.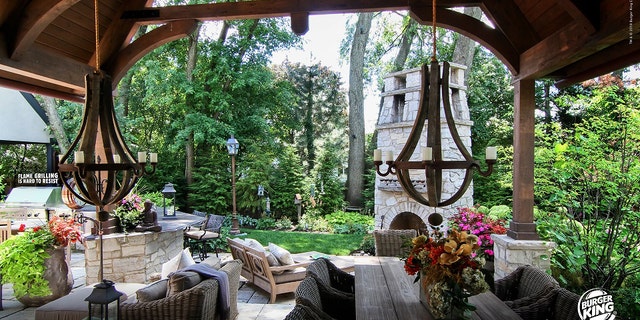 Burger King confirmed that its "McMansion" campaign was scheduled to run in the South Florida Sun Times, Iowa's Hamburg Reporter, Texas' Palestine Herald-Press, California's Laguna Beach Independent, the Chicago Sun Times and the New York Daily News.
The chain did not elaborate on why those specific papers were chosen, AdWeek suspects that some of these homes may be located in the same metro areas.
FOLLOW US ON FACEBOOK FOR MORE FOX LIFESTYLE NEWS
Burger King also did not comment on the fact that sometimes people use grills to, you know, grill a piece of fish or some vegetables.