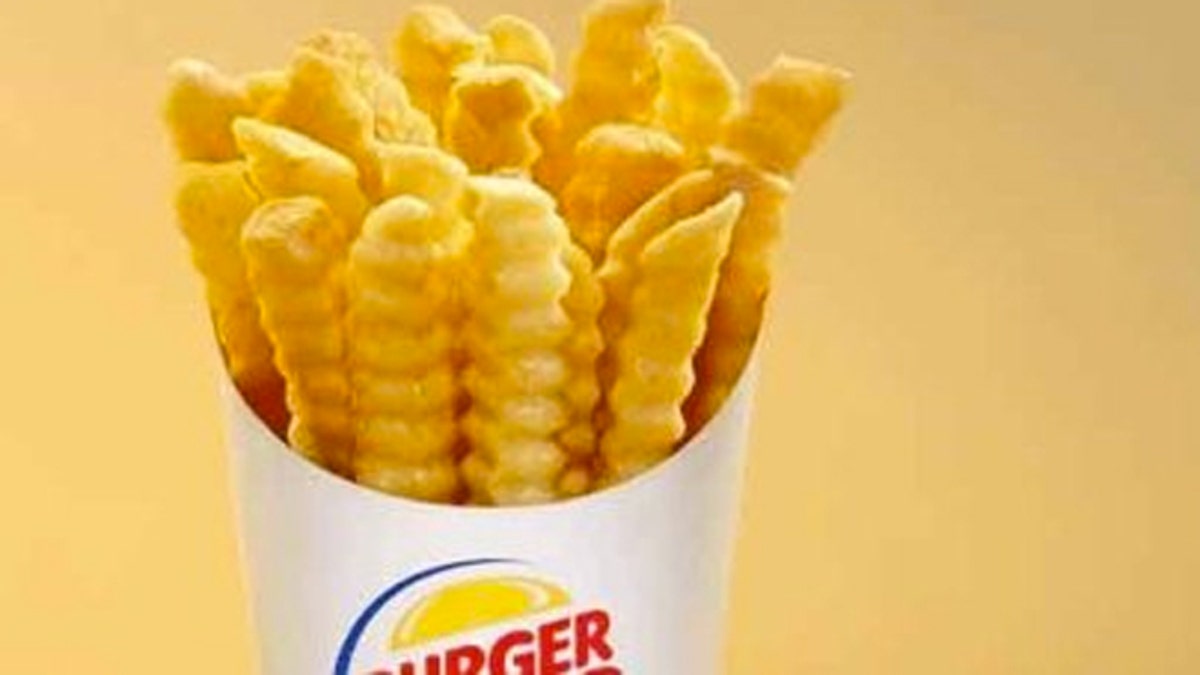 Burger King says it's attracting more customers with its new lower-calorie fries but is being careful not to call them a home run yet.
The Miami-based company said Monday that it saw sales trends in North America turn positive after last month's launch of "Satisfries," which have 20 percent fewer calories than its regular fries because of a batter that absorbs less oil.
"It brought in incremental consumers who would otherwise not have come into Burger King," said Alex Macedo, the chain's president of North American operations. He noted that other promotions also played a role in improving sales and stressed that the economic climate nevertheless remained challenging.
The move into positive sales territory in October comes after Burger King said that sales slipped 0.3 percent at North America restaurants open at least a year during its third quarter. Satisfries, which cost around 30 cents more than regular fries, weren't introduced until the last week of the quarter, which ended Sept. 30.
The company blamed the quarterly sales dip on intensifying competition and a soft economy. Its net income rose sharply, however, as a result of reduced restaurant expenses and growth overseas.
Executives at McDonald's have also been blaming weak sales on the double whammy of heightened competition and a choppy economy. But other chains such as Chipotle and Starbucks have reported healthy sales, suggesting people are willing to spend on certain types of food and drinks.
As they fight to keep drawing in customers, McDonald's, Burger King and Wendy's have pushed deals more aggressively. Macedo noted that Burger King's deals are designed to maintain profit margins. A deal that offers two sandwiches for $5, for example, on average gets people to spend about $9 when including sides and drinks, he said.
As for Satisfries, the initial increase in customer visits Burger King saw may be tied to the fanfare and promotions around the launch. McCain Foods, which supplies the fries, has said it plans to work with other restaurant operators to sell the reduced-calorie fries.
"They've only been out there for four weeks, so it's premature to say whether it's a home run or not," Macedo said. Either way, he noted that they weren't going to "turn around the business."