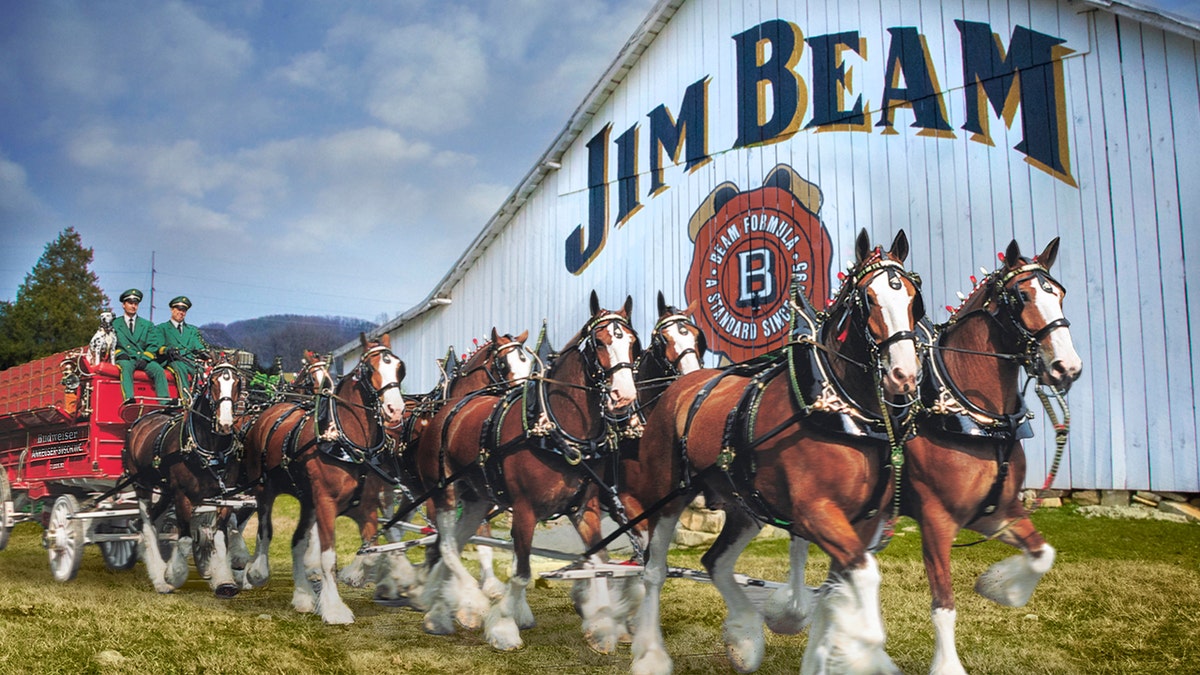 Fans of the boilermaker are about to get a new beverage on the menu they won't be able to resist.
Budweiser and Jim Beam are teaming up to create a limited-edition brew for beer and bourbon lovers alike. The Budweiser Reserve Copper Lager is crafted with two-row barley and aged on the staves from Jim Beam bourbon barrels. The process will give this new drink a "toasted oak aroma and deliciously nutty taste with caramel rye and vanilla notes," according to a press release.
MAN IN STOLEN STUMPTOWN COFFEE ROASTERS TRUCK LEADS POLICE ON 'SLOW-SPEED CHASE'
The partnership between the two brands will begin with Budweiser and Jim Beam pairings on bar menus across the country. Then in September, the companies will launch their specialty beer as a celebration of the 85th anniversary of the repeal of prohibition.
"We are very excited about this partnership not only because both brands share common history but also an obsession for quality and a decade's long connection to America," said Ricardo Marques, vice president of marketing for Budweiser.
"This is a truly unique partnership and innovation that will surely drive excitement with our drinkers," he added.
FOLLOW US ON FACEBOOK FOR MORE FOX LIFESTYLE NEWS
This isn't the first time Budweiser has celebrated the end of prohibition. Last fall, the company released its 1933 Repeal Reserve Amber Lager, a brew based on a pre-prohibition-era recipe created by Adolphus Busch, the co-founder of Budweiser's parent company, Anheuser-Busch.
The limited-edition recipe was said to have "a light, hoppy aroma and a rich caramel-malt taste."