Bobby Flay's $19K sofa was 'intolerably uncomfortable,' says lawsuit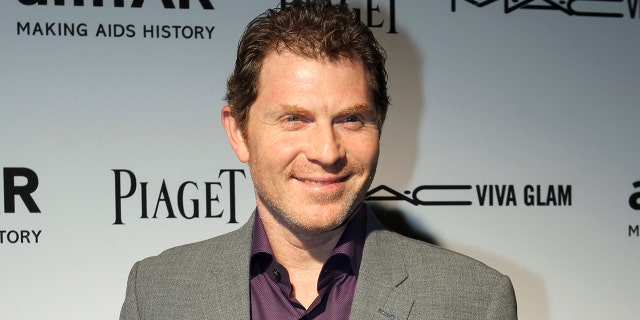 NEWYou can now listen to Fox News articles!
World-renowned celebrity chef Bobby Flay has filed a lawsuit against furniture maker Jamie Stern Designs over a $19,000 custom sectional leather sofa.
According to the complaint he filed with the Supreme Court of the State of New York, Flay is very unhappy with the sofa he purchased in February of 2016, and claims that it's "intolerably uncomfortable to sit on for any extended period of time," per court documents obtained by Courthouse News.
HOW TO CHOOSE A WELL-CONSTRUCTED SOFA
Flay also claims he notified Jamie Stern Designs about the "intolerably uncomfortable" furniture, but the company has not taken any action to correct the matter.
"Despite numerous complaints by the plaintiff, defendant failed to either repair the Sofa or reimburse plaintiff for the cost of the unusable Sofa," reads the compaint.
Flay also claims that Jamie Stern Designs has violated an "implied warranty" simply by selling him the section seating, as it "could not be used for this ordinary purpose for which a sofa is used.
BOBBY FLAY KEEPS IT REAL ON SOCIAL MEDIA

The document goes on to request "damages in the amount of $19,046.35 plus pre-judgement and post-judgement interest … with the costs and disbursements of this proceeding"
Flay initally contacted Jamie Stern Design to build the sofa in 2015, court documents reveal.