Billy Murray, brothers planning 'Caddyshack' themed bar in Chicago suburbs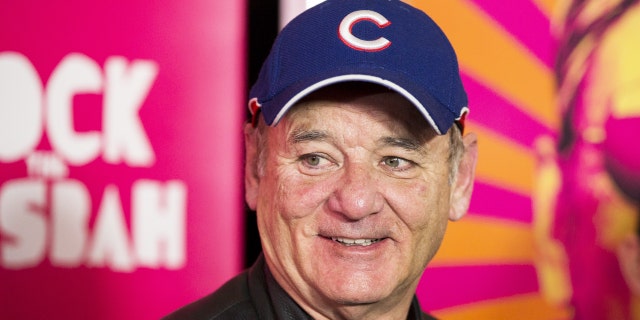 Award winning actor and comedic legend Bill Murray is planning to open a Chicago-area sports bar based on one of his most popular films, "Caddyshack."
According to The Daily Herald, Murray and his five brothers have a "verbal agreement" for an 11,000 square foot space inside the Crowne Plaza Hotel in Rosemon, Ill., just 30 minutes from downtown Chicago.
9 CELEBRITIES WHO MAKE WINE, BEER AND SPIRITS
Rosemont's mayor Brad Stephens told the Herald that the town is still working on securing a written lease and blueprints for the new venue will have to be submitted to town officials before construction can begin.
The golf-themed venue won't be the Murray brothers' first foray into the food and drink business. Murray, along with brothers Ed, a financial executive, Brian, Joel, and John (also actors), opened the Murray Brothers Caddyshack restaurant at the World Golf Village in St. Augustine, Fla. in 2001.
Murray, a die-hard Cubs fan who was born in Evanston, Ill., starred as the goofy greenskeeper Carl Spackler in 1980's classic comedy "Caddyshack." The movie, penned by Douglas Kenney, Harold Ramis and Brian Doyle-Murray is based on the Murray brothers' various experiences growing up as caddies working on courses in the Chicago suburbs.
INSIDE ROBERT DENIRO'S POPULAR HOTEL
This summer, Murray's eldest son Homer Banks opened his first restaurant in Brooklyn, New York which features farm-to-table food served sustainably. The actor helped celebrate the eatery's debut by tending bar during the grand opening.
A date has not been set for the Murray brothers' second "Caddyshack"-themed eatery.