Arizona brewery honors Granite Mountain Hotshots with memorial beer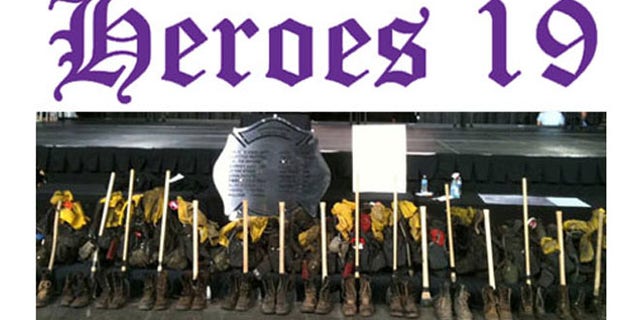 Raising a glass to fallen heroes will soon take on extra meaning in Arizona. Members of the Arizona Brewers Guild have joined forces to craft a special commemorate brew, called "Heroes 19,'' in honor of the fallen Granite Mountain Hotshot crew.
On June 30, 19 members of the elite wildfire-fighting team were killed while battling a blaze on a ridge in Yarnell, about 80 miles northwest of Phoenix, when rapidly changing weather caused the fire to change directions, cutting off their only route of escape.
To pay tribute to the men, Prescott Brewing Company is brewing 120 kegs worth of the beer to distribute throughout Arizona. The company says the batch will be ready for distribution in two weeks.
Firefighter Joe Thurstson, who died fighting the Yarnell fire, one of the deadliest fires in U.S. history, worked at the Prescott Brewing Company for several years while training to become a Hotshot.
"It's not a beer they're going to chug. It's going to mean something when they drink that beer," Guild member Roxane Nielsen told Arizona's KTVK.
The special blend uses 19 kinds of hops. All proceeds will go to firefighter charities.