Arby's offering 'permanent' free sandwiches for life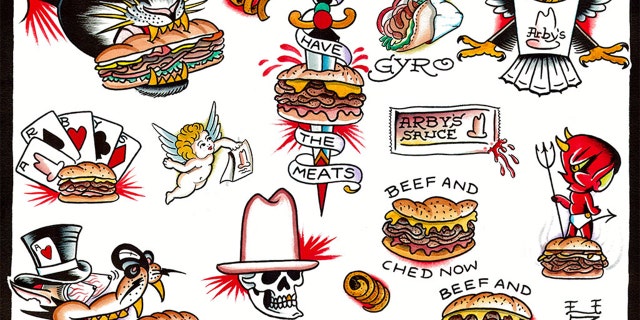 NEWYou can now listen to Fox News articles!
Arby's is giving its fans free sandwiches for life – but not the edible kind.
The home of "the meats" has announced they will be giving out free tattoos to the most dedicated fans, so they will have a "free sandwich for life."
"There's simply no other brand more passionate and dedicated to sandwiches than Arby's – and there are many sandwich fans out there who share this same level of passion," Arby's said in a statement.
ARBY'S APOLOGIZES FOR SIGN DEFACED WITH RACIST AND MISOGYNISTIC SLURS
"Nothing, however, shows more dedication and commitment to something than inking it on your body. That's why Arby's is going to help sandwich fans showcase their commitment by giving them a free sandwich for life – in the form of a tattoo," the food chain continued, and added that it will be paying for the tattoos.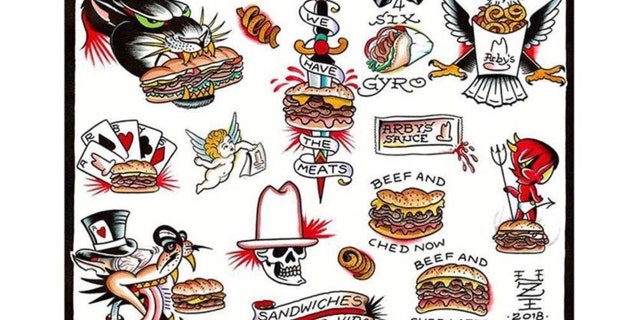 ARBY'S IS REWARDING MEAT LOVERS WITH LIMITED-EDITION MEAT SWEATS
However, if getting a tattoo of a sandwich on your body was not enough of a catch, there is another one – to take advantage of this "permanent" deal, you have to travel to Port City Tattoo in Long Beach, Calif., this Saturday, September 22. Tattoo artist Miguel "Uzi" Montgomery has teamed up with Arby's and will be doing all of the flash sandwich tattoos.
FOLLOW US ON FACEBOOK FOR MORE FOX LIFESTYLE NEWS
If you're a die-hard Arby's fan and can't make it to California, the brand has another option. People can download the flash artwork online and take the sheet to a local tattoo artist -- though Arby's won't be footing the bill.
Domino's Pizza tried a similar stunt in Russia, but promised free pizza for life along with the tattoos. The pizza company was forced to shut it down when the campaign became too popular.