Alabama restaurant claims customer left 'rude and awful' message on receipt: 'This behavior is not tolerated'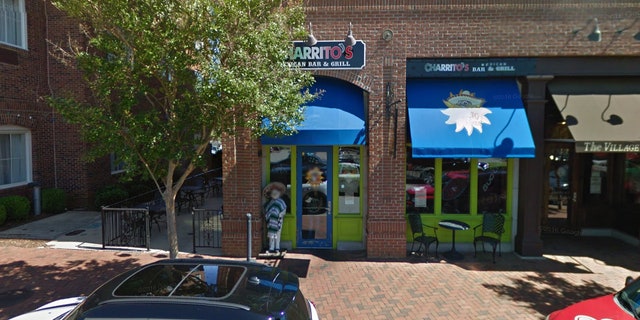 A restaurant in Alabama is calling out a customer who they claim left a racist, vulgar message for a server.
On Sunday, Charrito's Bar & Grill in Huntsville shared a post on Facebook detailing the "rude and awful message" which had allegedly been left on a receipt the previous evening.
The restaurant also shared a photo of the receipt, which appeared to have been scribbled with the words "brown c----" and "Trump will f--- you all."
WAITER ADMITS TO FAKING RACIST RECEIPT FOR FACEBOOK ATTENTION
Charrito's also wrote on Facebook that while "all are welcome" — including those with differing political backgrounds — "this behavior is not tolerated in our restaurant."
"Last night it was brought to our attention, [by] another customer, that a customer out of nowhere left this rude and awful message," the eatery wrote.
"We would like to let everyone know that this behavior is not tolerated in our restaurant. Our staff and any customers in our facility require respect.
RESTAURANT APOLOGIZES AFTER PATRON COMPLAINS OF 'INCREDIBILY RACIST' RECEIPT
"If you do not agree with this please save us the time and hassle and don't come in. YOU ARE NOT WELCOMED!!" added Charrito's.
The restaurant concluded by thanking its other customers for their support.
A representative for Charrito's was not immediately available to comment. A waiter who spoke with WHNT, however, added that the customer made a racial comment earlier that evening when asked whether he was paying with cash or a credit card, responding with, "Do white people ever use cash?"
Vanessa Martinez added that the customer's actions were not acceptable.
CLICK HERE TO GET THE FOX NEWS APP
Charrito's Facebook post comes only weeks after a New Jersey restaurant claimed a pair of diners left a message reading "Don't Tip Immigrants" on a receipt, allegedly after hearing their server speak Spanish to a fellow employee.
The owner of the New Jersey restaurant, too, asked the patrons not to return, although the waitress who received the note said she would treat them with the same kindness she showed the night she served them.