After too many bar and restaurant fights, Boston may ban glassware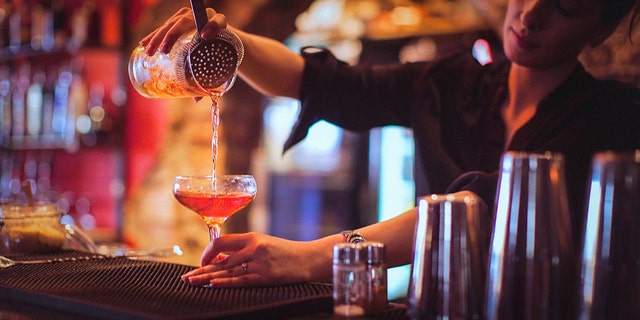 NEWYou can now listen to Fox News articles!
Beantown may soon be ditching glassware and serving alcoholic beverages in plastic cups.
After a spate of local bar assaults involving glasses, Boston's Liquor Licensing Board is making an effort to crack down on establishments where patrons have suffered injuries related to broken glassware or assaults with glasses, according to the Boston Herald.
Under the new regulation, bars with multiple reported assaults may have to swap glassware for plastic drinking vessels.
LAWSUIT ALLEGES WALMART ISN'T BEING TRUTHFUL ABOUT ITS CRAFT BEER
"If we see a pattern of glass as a weapon, it will no longer be allowed you may be high-end, but you're not acting high-end," said Christine Puglini, the board's chairwoman, at a recent hearing addressing representatives of Minibar, a Copley Square Hotel bar.
Minibar and Bond Lounge at the Langham, two upscale hotel bars were both brought before the board for recent assaults involving glasses.
According to a police report, a patron at Bond Lounge smashed a beer bottle over the head of another customer on New Year's Day. A few days earlier, a patron at Minibar punched and threw a glass at another man who had allegedly groped his fiancée.
An attorney representing Minibar, Karen Simao, told the board that the glass was not thrown as a premeditated assault but was thrown amidst the commotion of the fight.
Puglini, unfazed by the argument, insists that the board will not tolerate it and a plan could be put in place in the near future to ban the glasses. Other local restaurateurs are upset by the decision and the possibility of having to serve their expensive cocktails in a plastic cup.
FOLLOW US ON FACEBOOK FOR MORE FOX LIFESTYLE NEWS
Executive chef and owner at Boston Urban Hospitality, Chris Coombs, feels that most Bostonians can handle drinking from "big-kid" glasses.
"Although I am sure that somewhere deep down we all wish that we could relive our college years," Coombs said, "we should, as responsible adults, be trusted to consume our adult beverages out of a slightly more sophisticated, perhaps, even breakable vessel."