6 summer wines you need to try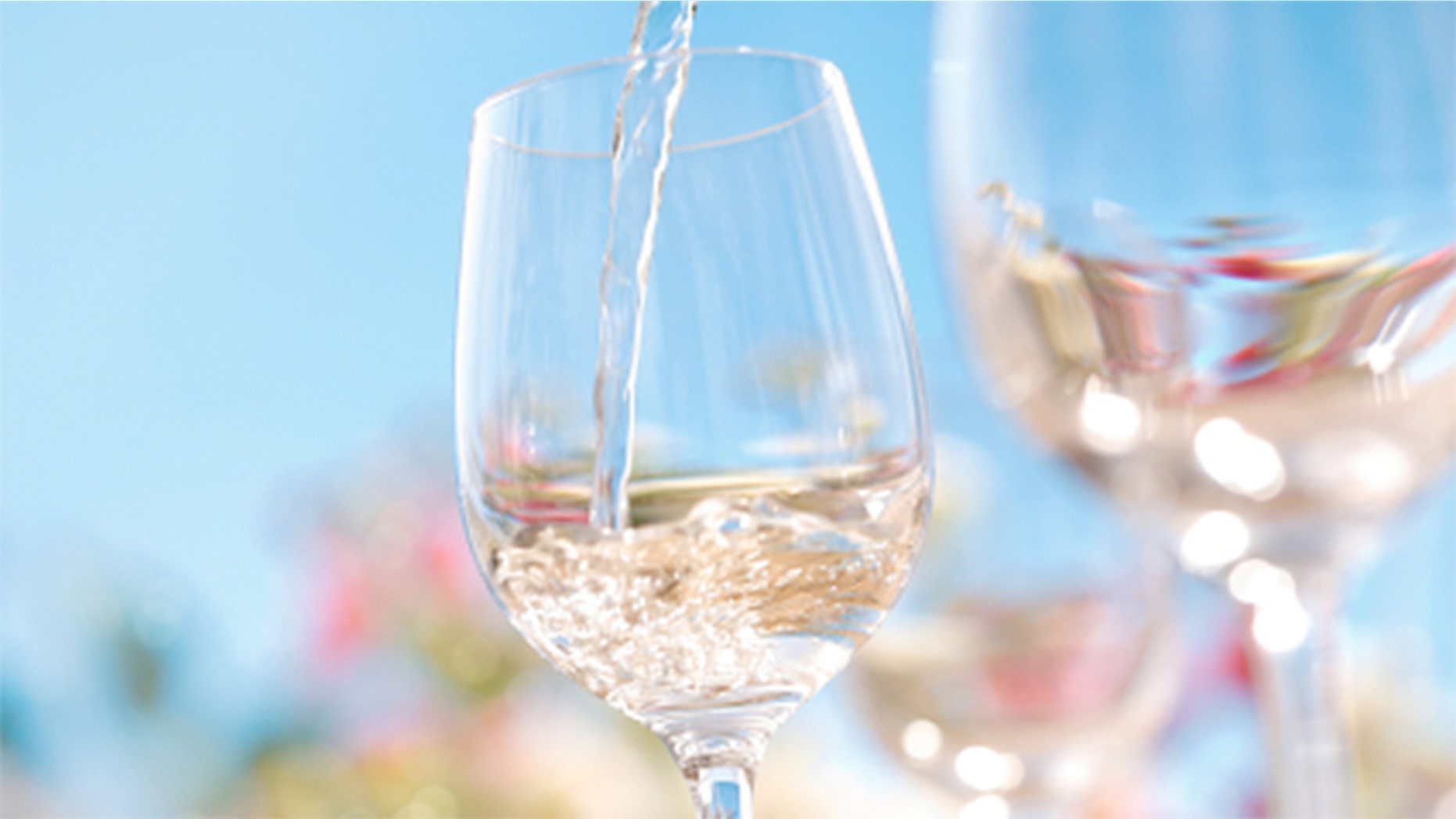 The heat is on, and what better way to quench your thirst this summer than with a great glass of wine --or two.
Light, crisp and fruity are best suited for poolside sipping and pairing with the season's lighter cuisine. So save the heavy, tannic wines for the cooler months and try these six summer selections from some of our favorite wine-producing families:
Elena Walch Castel Ringberg Pinot Grigio, Alto Adige, Italy, 2013
$22
Elena Walch is a leading wine producer in the Alto Adige region of northeastern Italy who runs her eponymous winery with the help of her two daughters, Julia and Karoline. Together they produce a variety of acclaimed wines and are known for their innovative winemaking techniques. This wine is 100 percent pinot grigio from the Castel Ringberg vineyard and a majority of the wine is fermented in stainless steel while a small percentage is fermented in used small French oak barrels. The result is a lovely incarnation of the pinot grigio grape with ripe aromas of pear, sage and spice with a creamy mouthfeel, zippy acidity and lengthy, clean finish.
Anne Amie Cuvée A Müller-Thurgau, Yamhill-Carlton District, Oregon, 2013
$16
Dr. Robert Pamplin purchased this historic winery in 1999 with a vision of creating wines that reflect his passion for excellence. The winery is located in the Yamhill-Carlton district of Oregon's verdant Willamette Valley. This wine is 100 percent estate grown Müller-Thurgau, a crossing of riesling and madeleine royale grapes created by Hermann Müller back in 1882. The fruit is handpicked, whole cluster pressed and fermented in stainless steel, then aged on the lees for 4 months to add richness and body. This wine has a bright, lemon yellow color and lovely aromas of honeysuckle, star fruit, and key lime. The palate reveals notes of citrus, white peach and gala apple, and a delightfully dry finish.
Michele Chiarlo Gavi Le Marne, Piedmont, Italy, 2013
$18
Founded in 1956, Michele Chiarlo has helped set the bar for wine production in Italy's Piedmont region and beautifully balances the use of traditional and modern winemaking techniques. The grapes used to make this wine hail from the town of Gavi, where calcareous clay, volcanic and chalky limestone soils together with Mediterranean breezes create an ideal microclimate for the vines. This wine is 100 percent cortese, a grape which produces a crisp, elegant, delicately scented wine. The wine is aged on the lees in stainless steel tanks until bottling, resulting in aromas of white flowers, citrus and minerals. On the palate, flavors of white peach and lemon accompany a refreshingly crisp acidity.
Cleto Chiarli Brut de Noir Rosé, Emilia-Romagna, Italy, NV
$16
Founded by Cleto Chiarli in 1860, this winery is considered the oldest in Italy's Emilia-Romagna region. With an enduring passion for lambrusco, winemakers Franco De Biasio and Michele Faccin craft this lovely sparkler from 100 percent lambrusco grasparossa grapes. The wine's secondary fermentation (how sparkling wines get their bubbles) takes place in tanks, which is typical of the Charmat method, the same method used to produce prosecco. The result is a wine with a gentle effervescence, red currant color and fine bubbles. On the palate, it's fresh and fruity with enticing notes of strawberry, raspberry, cherry and a hint of spice.
Tikal "Patriota" Malbec, Mendoza, Argentina, 2012
$22
Ernesto Catena is a 4th generation winemaker who spent his childhood in the vineyards of Mendoza. A true "Renaissance man," Catena pursues all that gives pleasure in life which manifests in his wines which are intended to provide pure pleasure and express his enduring passion for winemaking. The "Patriota" is a blend of 60 percent malbec and 40 percent bonarda from 14 year old vines which grow at an elevation of 2,900 feet. The wine spent 12 months in a mix of French and American oak resulting in a wine with a deep reddish purple color and aromas of bright berry and cherry fruit. On the palate, this medium-bodied red pleases with layers of raspberry, cherry, and cocoa and a hint of spice on the finish.
Cerulli Spinozzi Torre Migliori Montepulciano d'Abruzzo, Abruzzo, Italy, 2011
$22
The Cerulli Spinozzi family exhibits their dedication to, and pride in, Italy's Abuzzo region through the quality of their wines. They work primarily with the region's native red grape, montepulciano, which is cultivated predominantly in central and southern Italy and known for producing deeply colored wines with ripe tannins. This wine is 100 percent montepulciano with a beautifully intense, ruby red color with violet hues. Its fragrant aromas of ripe black cherry, blackberry, and violet are accompanied by flavors of juicy black fruit and spice with supple tannins and a deliciously food-friendly acidity.