5 St. Patrick's Day cocktails that don't involve whiskey
Not a fan of whiskey or beer? Try serving up one of these cocktails at your St. Patrick's Day party, instead. We've rounded up five unique recipes to give you and your guests the luckiest drinks around. No blarney here, just genuinely delicious cocktails.
Jägermeister Frozen Grasshopper
Created by Willy Shine, Brand Meister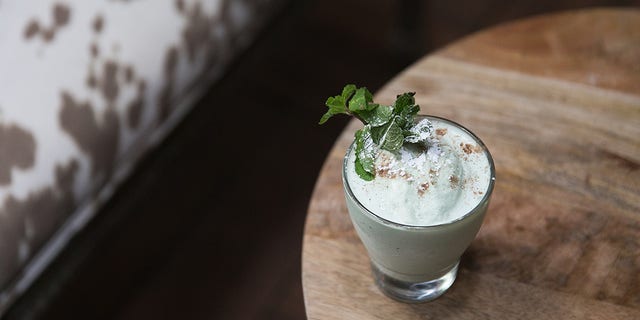 1 oz. Jägermeister
1 oz. green crème de menthe
1 oz. white crème de cacao
1 oz. half and half
Pinch of sea salt
1/2 cup vanilla ice cream
1 cup crushed ice
Mint sprig for garnish
Method: Combine all ingredients except the mint sprig in a blender and blend on high speed until smooth. Serve in a tall, frozen glass and garnish with the dust of nutmeg, a mint sprig and powdered sugar.
Nolet's Silver Bella Rossa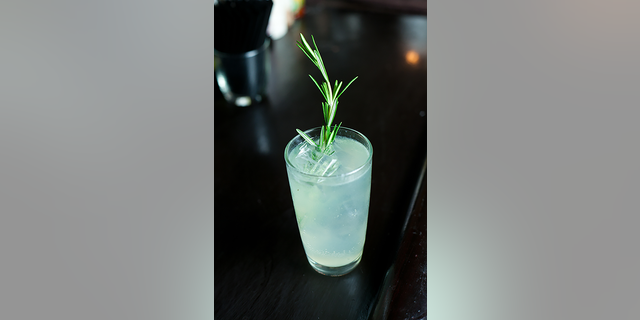 1 oz. Nolet's Silver
1/2 oz. honey
1/2 oz. lemon juice
Soda water
Half sprig of fresh rosemary (or sage)
Method: Muddle fresh rosemary (or sage) in the bottom of a cocktail shaker. Add first three ingredients. Stir well. Strain into an ice-filled highball glass. Top with soda water. Garnish with a sprig of rosemary (or sage).
Verde Margarita
Created by Jose Luis Leon from Mexico City, MX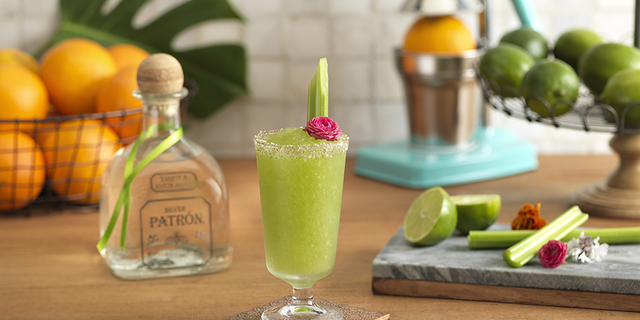 2 oz. Patrón Silver
3/4 oz. Patrón Citrónge Orange
3/4 oz. elderflower liqueur (such as St. Germain)
1/2 oz. fino sherry
1/2 oz. agave syrup
1 lime wedge
1 celery stick
1 pinch salt
Celery spear & edible flower for garnish
Method: Rim a highball glass with a mix of sugar, maldon salt and celery salt. Combine ingredients in a blender with crushed ice and blend until a slushy consistency is achieved. Pour contents from blender into glass. Garnish with celery spear and edible flower.
Green With Envy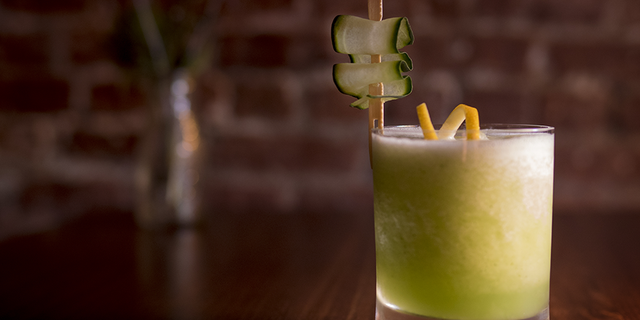 3 oz. Natura Chardonnay
4 oz. green tea
1 1/4 ounce cucumber syrup*
1/2 oz Lillet
1/2 oz lime juice
1 cucumber, ribboned
2 mint sprigs, to garnish
Method: Combine Chardonnay, green tea, cucumber syrup, Lillet and lime juice into a Collins glass. Fill with ice and garnish with a cucumber ribbon inside the glass and mint sprig on top.
*Cucumber syrup: Juice 1 cucumber and combine 16 ounces with equal parts simple syrup.
Sláinte de la Noche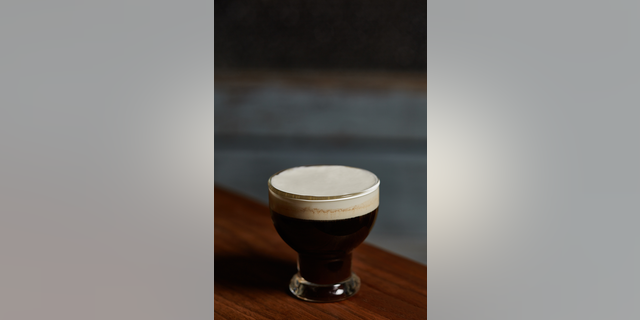 1½ parts Hornitos Black Barrel Tequila
1½ parts coffee liqueur
? part vanilla syrup
1 part heavy cream
Method: Combine equal parts vanilla extract, water and sugar and bring to a boil to create vanilla syrup. Combine all ingredients in a shaker and shake vigorously. Strain into a glass and serve.
Teq-Kiwi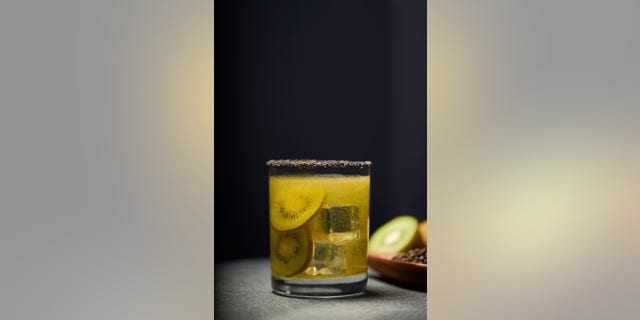 1 ½ parts Hornitos Black Barrel Tequila
? part fresh lemon juice
? part simple syrup
Kiwi
Dill
Black sea salt
Crushed black pepper
Method: Lightly muddle ½ kiwi and 2 sprigs dill in a shaker. Combine remainder of ingredients in a shaker with ice and shake vigorously. Double strain into a rocks glass over fresh ice. Garnish with kiwi slices and a black sea salt and crushed black pepper rim.