12 easy but fancy finger foods for a New Year's Eve party
Entertaining for big crowds can be stressful-- especially when it's a big night like New Year's Eve.
But if you're throwing a major bash to ring in 2016, don't sweat it. Finger foods are a great way to keep grumbling tummies at bay.
We've got some of the best bite-sized munches around. And these hearty snacks will keep New Year's Eve revelers going until the wee hours of Jan. 1.
1. Ham-Wrapped Coconut Shrimp Bites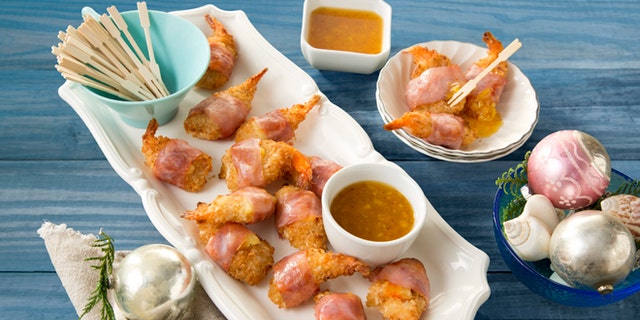 Shrimp is a holiday favorite finger food. Take your appetizer game to the next level with this Asian-inspired makeover. Crispy shrimp match up perfectly with the sweetness of pineapple, a touch of Sriracha heat and creamy peanut butter, all wrapped up in a savory slice of ham and broiled to perfection.
Recipe: Ham Wrapped Coconut Shrimp
2. Proscuitto Wrapped Pears with Blue Cheese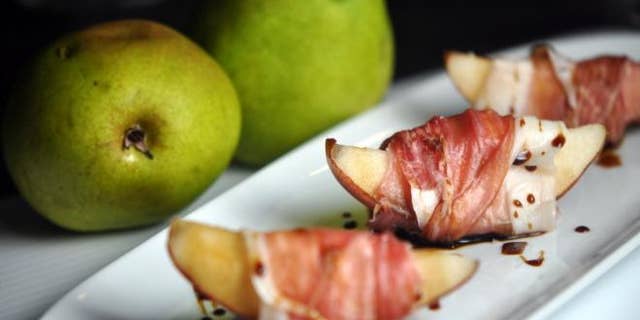 Try out this easy holiday appetizer for a simple way to host a gathering this December. These delicious prosciutto wrapped pears that won't have you running to the oven.
Recipe: Proscuitto Wrapped Pears with Blue Cheese
3. Catch Miami's Mahi Tacos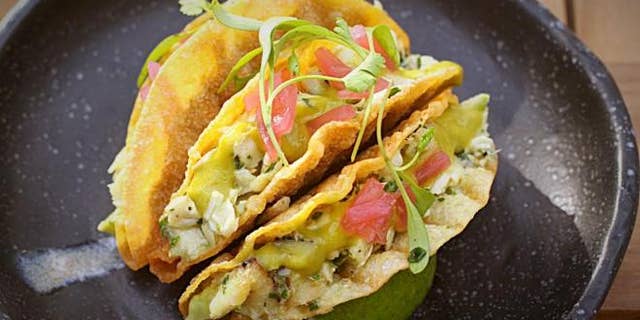 While the Mahi Tacos are easy enough to prepare for any at-home chef, they are poised to impress guests with expectations of your run-of-the-mill nachos and mini hotdogs. Everyone knows the food is the next best thing to the game itself, so make your party memorable with the upgraded fish tacos.
Recipe: Catch Miami's Mahi Tacos
4. Prunes wrapped in bacon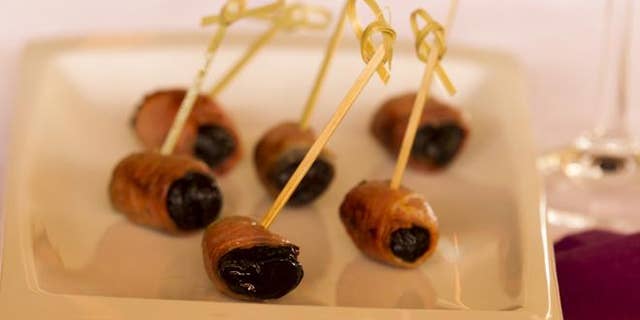 Sweet and salty heaven in a bite sized popper. Guests young and old will love this tiny party treat.
Recipe: Prunes wrapped in bacon
5. Bruschetta with Fresh Ricotta and Spinach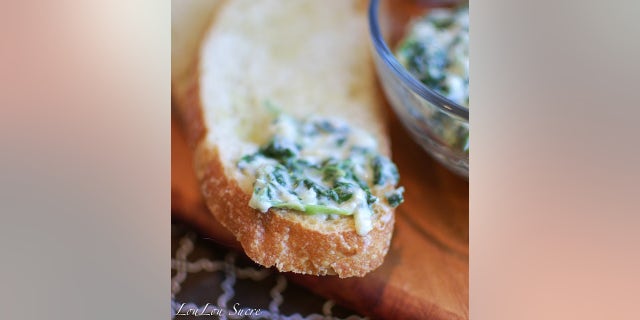 This party dip from LouLou Sucre is as easy as it is packed with cheesy goodness. Make sure to serve with fresh French bread
Recipe: Bruschetta with Fresh Ricotta and Spinach
6. Jalapeño Popper Corn Cakes with Spicy Ranch Dip
Spice up the holidays with these zesty little corn cakes from LouLou Sucre. The ranch dip can be used for veggies as well.
Recipe: Jalapeño Popper Corn Cakes with Spicy Ranch Dip
7. Cucumber Yogurt Dip
If you enjoy the taste of plain yogurt and refreshing, crisp cucumber, then this is a great dip for you. Use it with toasted pita bread, fresh veggies or the perfect dipper for lamb meatballs.
8. Stuffed Mushrooms with Sausage, Nuts & Dried Fruit Recipe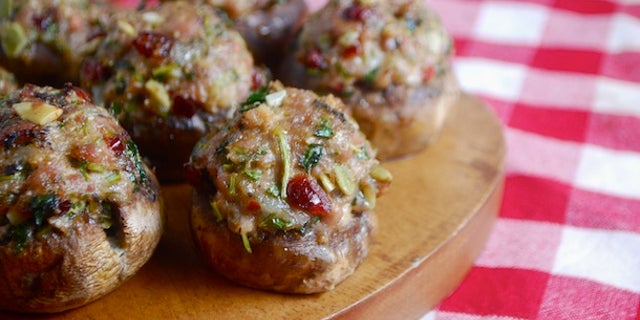 A new version of stuffed mushroom caps that are sure to be a true holiday hit. These mushrooms are a favorite party food from Always Order Dessert because they touch on all the best flavor and texture notes--salty, sweet, spicy, crunchy.
Recipe: Stuffed Mushrooms
9. Isola Trattoria & Crudo Bar Arincini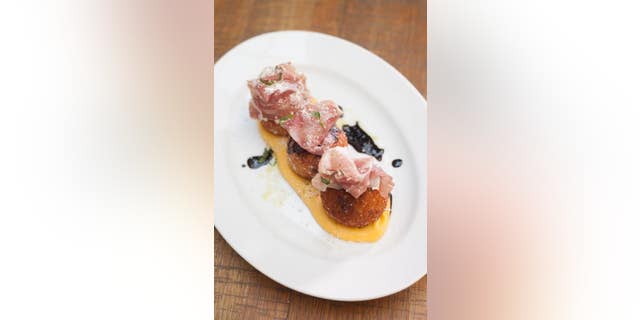 Risotto balls are always a hit with a big crowd. Slow cooking the rice will keep the inside nice and creamy.
Recipe: Isola Arincini
10. Lamb Lettuce Cups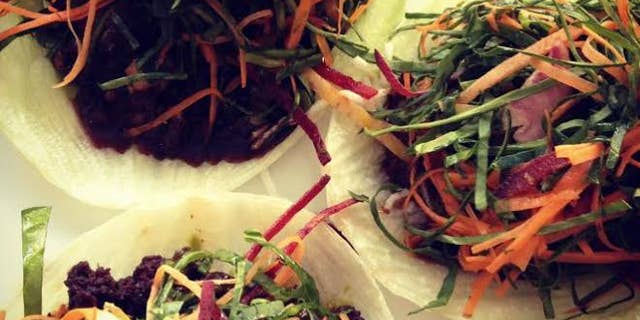 This is a traditional dish during Chinese New Year. Lettuce symbolizes prosperity and a fresh start, and the word in Chinese sounds like good fortune or prosperity.
11. Double-Dipper Tofu Sticks
This healthy take on mozzarella sticks is so good you won't miss the cheese.
Recipe: Double-dipper Tofu Sticks
12. Cheese Straws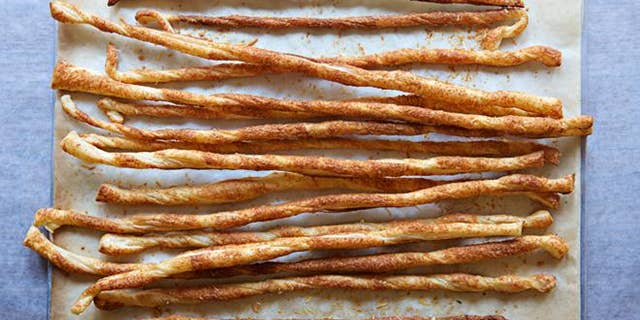 So easy to make, these cheese straws will be a hit at your next party. Try your own varation sprinkled with black pepper, cayenne, or pimentón.
Recipe: Cheese Straws